1,000 Bibles shared at French heavy metal festival, Evangelical Focus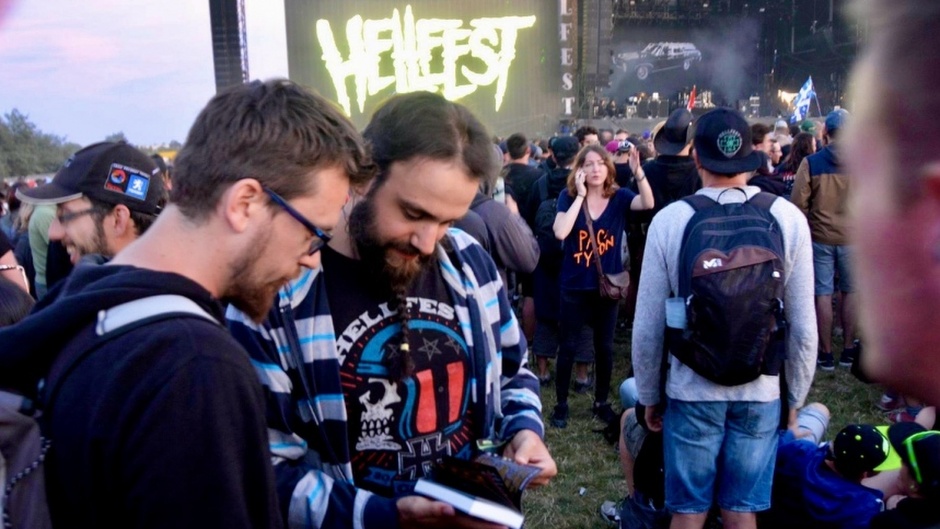 The biggest rock and metal festival in France and one of the biggest in Europe, "Hellfest", took place from June 17 to 26 in the French town of Clisson.
Its 15th edition was take place over two weekends instead of the usual weekwith 7 days of concerts and parties, due to the cancellation of the last two editions due to the pandemic.
Famous groups such as Scorpions, Whitesnake, Deep Purple or Nightwish, among many others, have played at the festival.
Throughout the festival, Christian ministry evangelists "Metal Mission" approached visitors to share their testimonies of Jesus and the gospel with them and give them Bibles.
They donated about 1,000 Bibles during the festival. It's the "Metal Bible"a work featuring New Testament Semeuse edition, accompanied by testimonies from hard rock and metal celebrities who are now Christians.
Before "Hellfest", they organized a fundraising campaign to finance the purchase of these 1,000 bibles. Their initial goal of €3,850 was largely exceeded.
One of the testimonials that appears in the Metal Bible is that of the singer brian 'Head' Welche. The co-founder of the "Korn" group, who became a Christian in 2005, regularly testifies to his love for Jesus. Watch the interview Evangelical Focus did with Brian 'Head' Welch in 2020.
In a photo shared by "Youth for Christ" (Youth for Christ) France on Twitter, the artist poses with members of 'Metal Mission' who say they are "super grateful for all that was shared, the Bibles distributed and the meetings we had. Thank you all again for your donations, prayers and support."
Any news from Metal Mission?
HellFest ended yesterday. The Metal Mission team is super grateful for all that has been shared, the Bibles distributed and the meetings they have had!
Thank you all again for your donations, prayers and support. pic.twitter.com/SeYOFMaxww

— JPC France (@jpcfrance) June 27, 2022
'Metal Mission' is a group of "about twenty enthusiasts who work on the evangelism to unreached people, who often feel disqualified from the faith because of the music they listen tobut who are open to spiritual questions because those questions are part of this style of music," his website states.
The members of this ministry go to the "Hellfest" every year to share the gospel with the participants.
They also work with local churches to provide a place to develop their faith for those who accept the gospel.