A new management team for Lausanne Europe, Evangelical Focus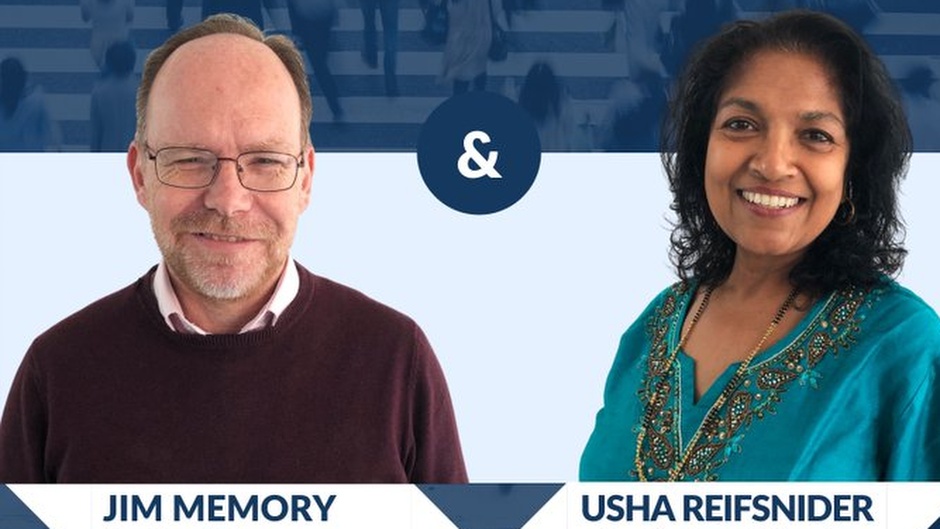 As the new Regional Director for Lausanne Europe, Jim Memory brings to this role a lifetime of experience as a missionary, mission leader and church planter in Spain with the European Christian Mission (ECM).
He is a postgraduate lecturer at All Nations Christian College (UK), a lecturer and writer on assignment in Europe. He is the Europe 2021 authora report on the context of mission in Europe today, translated into six languages.
the new regional co-director, Usha Reifsnidera British Gujarati, served migrants and refugees of Muslim, Hindu and Sikh background for decades.
She is one of the directors of the Majority World Missionary Center. She will complete her doctorate with the Oxford Center for Mission Studies this year. His thesis is entitled: Cross-Cultural Aspects of Gujarati Christian Conversion.
Jim and Usha go take over from Jean-Paul Rempp who has faithfully served as Regional Director of Lausanne Europe for the past nine years.
They will work with a regional team, which will initially be the same team that organized the LE20/21 conversation and gathering (Lars Dahle (chairman), Ole-Magnus Olafsrud (vice-chairman), Jim Memory, Usha Reifsnider, Janet Sewell and Bodil Skjøtt).
They are eager to broaden the representation of the team, and to strengthen the dynamics created and the bonds woven during the Virtual Gatheringwhen over 1,000 church and mission leaders came together to discuss the issues facing mission and evangelism in Europe today.
"Lausanne Europe aims to be a network and a platform for collaborationsays Jim Memory. Since its beginnings in Lausanne, Switzerland, in 1974, the Lausanne Movement has functioned as a relational network and a theological platform.
In the future, he also wants further develop as a digital platform to share ideas and foster strategic initiatives and collaboration.
One of the main topics discussed at the November gathering was how immigration from the majority world contributes to the new evangelization of Europe.
Usha Reifsnider's postdoctoral projects include research on how Majority World members work alongside European churches to reach refugee and immigrant communities, as well as how Majority World missionaries help reach traditional Europeans who are no longer tied to the church.
Usha's ministry and research has focused on global relationship networks. She hopes to bring this aspect to her role at Lausanne Europe. "I look forward opportunities to work with globally distinct cultures to unite as a body", explains Usha Reifsnider.
"Europe is perhaps the greatest challenge for global mission today", says Jim Memory.
"Most Europeans seem to have been inoculated against the gospel with the vaccine of cultural Christianity. However, I believe that the weakness of the Church is also an opportunity for God. More than ever before, European Christians are collaborating, networking and planting churches together, and in this mix God has brought the vitality of Majority World Christians.
See, Meet, Talk, Act has been the motto of Lausanne Europe's activities over the past four to five years.. He notably facilitated a continent-wide conversation, during which leaders came together in impact groups to discuss relevant topics.
Jim Memory thinks this motto is relevant for all Christians in Europe: "We need to see different perspectives and hear different voices. We need to meet to build new relationships. We need to talk to each other and hear each other. And we must act to spread the Gospel to this generation of Europeans. Lausanne Europe aims to help churches, ministries and individual Christians to spread the Gospel in all spheres of European society."