a report from Krakow, Evangelical Focus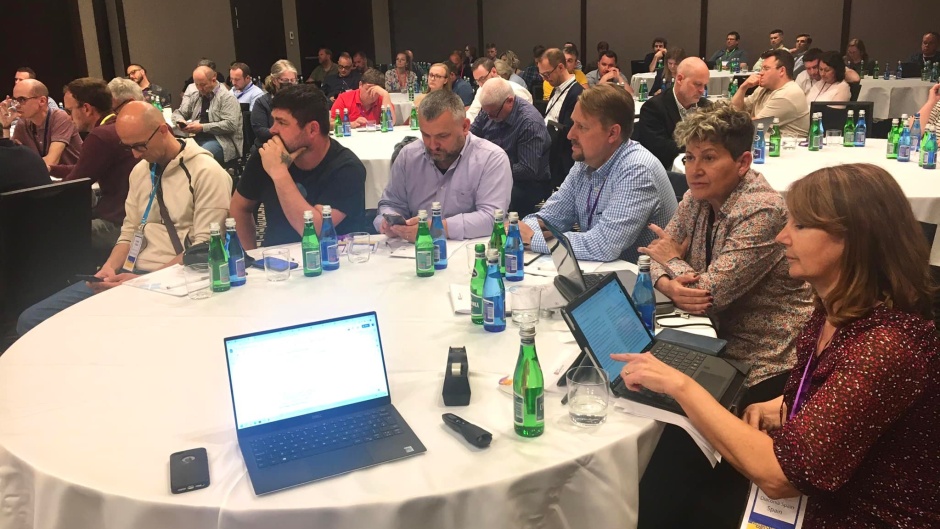 During the first 90 days of the Ukrainian war, more than 6 million refugees fled across Ukraine's borders to neighboring countries, other European countries and around the world. Another one 7 million internally displaced evacuated from East to West, making it the largest movement of people in Europe since World War II. (see UNHCR report of 19 May).
On May 19-20, 2022, 72 Christian leaders from 22 European countries met for 24 hours in Krakow focused on the war in Ukraine and the refugee crisis. Among these, fifteen Ukrainian leaders were present to express their needs both inside and outside their country.
Christian Ukraine Collaboration gathering in Krakow, Poland, 20-21 May 2022. / Photo via Jim Memory.
The Ukrainian Christian Collaboration seeks to enable organizations, denominations and churches to work together for the benefit of serving, supporting and reaching the people of Ukraine. The desired outcome of our first meeting in Krakow was to serve as catalyst for long-term collaboration allowing for a wider sharing of resources, experience and success. Our core team wanted to see greater unity and partnerships developed to manage the challenges of the current crisis and clarity for long-term sustainable needs in the future.
During the crisis, mission agencies and churches have responded primarily through denominational and organizational structures, but greater collaboration is needed to managing the complexity and scale of this massive humanitarian crisis. In addition, the majority of funding and energy reacted reactively to short-term relief, rather than proactively preparing for long term needs.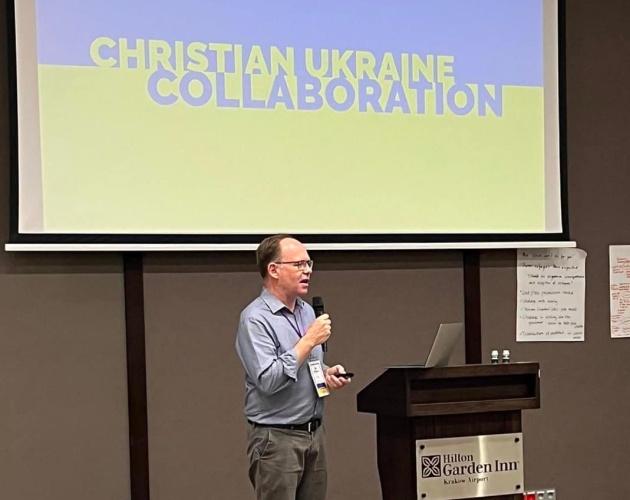 Christian Ukraine Collaboration gathering in Krakow, Poland, 20-21 May 2022. / Photo via Jim Memory.
This strategic meeting was initiated to establish trust and the vision for a long-term sustainable collaboration. The top five countries hosting a majority of refugees (Poland, Romania, Moldova, Hungary and Slovakia) are overwhelmed and leaders have admitted to having exceeded their ability to handle the flow mainly women and children with high levels of trauma. They have an honest plea:
"We need an umbrella to bring our resources and experiences together so that we can collaborate together. In Poland, we realized how much the task was too big. Our Polish resources are exhausted. People are on the verge of exhaustion. Financially, we are at the frontier. The work we do is just a drop in the ocean. If we do not cooperate in Poland and on a much wider level, we will not be able to accomplish the task before us. The creation of a national cooperation platform and an international platform is the next step. We see the need and sincerely ask for your help! We don't want to compete, but we want to be good stewards what resources you can bring, from your countries, from your churches. (Rafał Piekarski, PROEM Ministries)
The current crisis requires a multidisciplinary network able to meet the multiple needs of the individual, family, community and nation. For this reason, the Christian Ukraine Collaboration has invited leaders from business and finance, education specialists, anti-human trafficking advocates, mental health professionals, churches as well as pastoral and theological leaders to represent these sectors and encourage local churches and Christian charities plan to share their experiences and resources.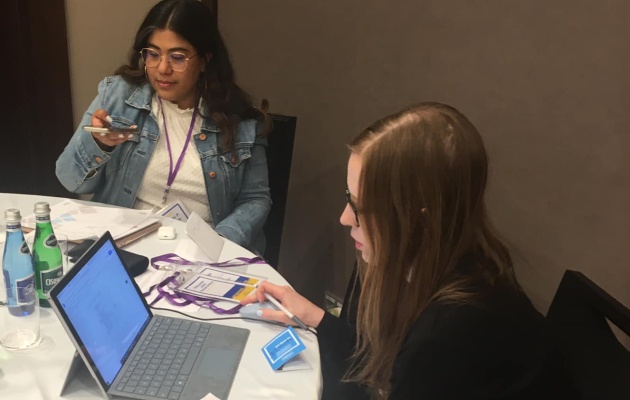 Christian Ukraine Collaboration gathering in Krakow, Poland, 20-21 May 2022. / Photo via Jim Memory.
Many leaders present at the gathering of the Ukrainian Christian Collaboration in Krakow had never met before, even within the same country because geographical, organizational and denominational differences previously prevented certain groups from cooperating. A vital part of the gathering was hearing the perspective of Ukrainian leaders and enabling their connection to the European and Western evangelical world.
The program of the meeting offered multiple opportunities to explore the possibilities of collaboration by country and region and by areas of particular interest. The 72 participants were asked to select one of the five key areas of ministry based on their experience and interest in developing regional resource sharing strategies:
1. Relief and reconstruction: coordinate and prioritize resources (financial, humanitarian) to be shared wisely and between churches, ministries and leaders in Europe and Ukraine for short and long term needs.
2. Emotional well-being and families: equip training in mental health care and trauma care for families among Ukrainian churches and leaders in Europe.
3. Establishment of the community and integration within the local Church: develop healthy models of community within existing churches and Ukrainian communities.
4. Empower and equip leadership: Develop resources for Ukrainian leaders to restart and take over ministry and mission inside and outside Ukraine.
5. Communication and coordination partnership: establish a network with key resources for key ministries needed to serve, support and reach Ukraine.
In each of the five core areas, ten working groups were trained to divide these areas into manageable subgroups. The Communication and Partnership group was tasked with linking the other four core areas and working groups into a meaningful platform.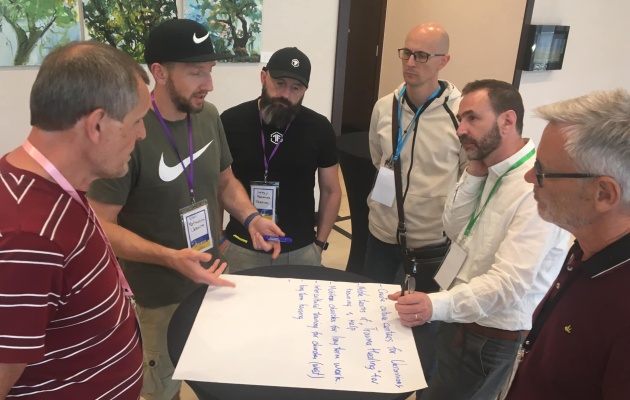 Christian Ukraine Collaboration gathering in Krakow, Poland, 20-21 May 2022. / Photo via Jim Memory.
Over the next thirty days, small working groups will be invited to meet virtually and prepare for broader sharing of strategy and resources with Ukrainian Christian Collaboration participants to maintain the momentum of our initial meeting. . Our wish is that several of the groups move from communication to greater collaboration and cooperation.
Over the next 60-90 days, we are not sure of all the potential partnerships that will emerge or how many new regional networks will link up, but more leaders (Ukrainian, women, church and mission) will be invited to join the Christian community. Central Ukrainian Collaborative Team. Some will be challenged to stepping into the leadership roles of Joseph/Josephine. As our conference space, budget and time were limited, we believe there is many other men and women whom God is raising in crisis for leading the response and planning coordinated action for their nation as well as those fleeing war and devastation.
Matthew Pascal (RHP Europe) on behalf of the central planning team: Jim Memory (Lausanne Europe/European Christian Mission), Jon Burns (Greater Europe Mission), Barbora Filipova (Josiah Venture), Terry English (Josiah Venture), Horst Engelmann ( Wiedenest Forum), Rafal Piekarski (PROEM).