Armed militia attacks convoy of Central African regional evangelical leader, Evangelical Focus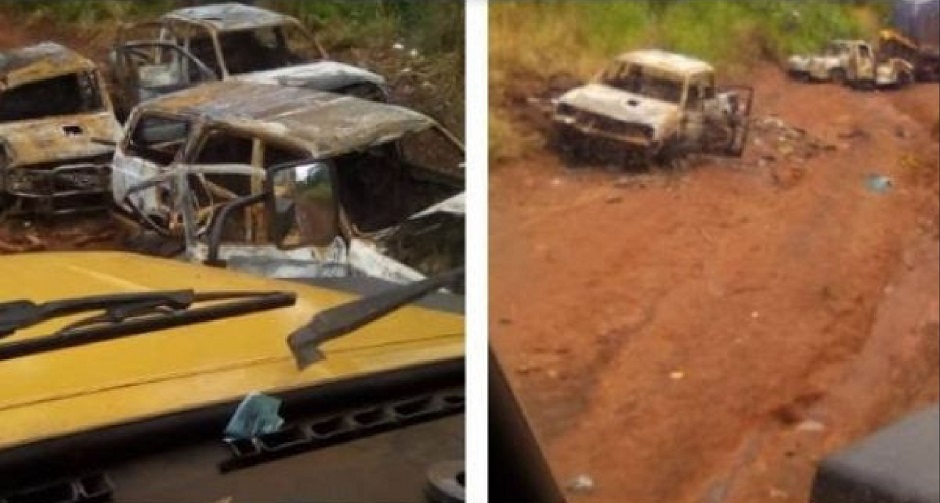 Reverend Nicolas Guerekoame-Gbangou, a former member of the board of directors of the Association of Evangelicals of Africa and regional president of the association's Central Africa region, was the victim of an armed attack by militiamen on June 8 2021.
His church convoy carrying nearly 300 people was returning to Bangui (Central African Republic, CAR), after returning from a church convention.
The team from Elim Church, a denomination in CAR led by Pastor Nicolas, was about 25 km from the Alindao – Bambari axis when it was attacked. The attackers later torched seven vehicles and ransacked all their valuables.
"We spoke to Pastor Nicolas and he said there were no fatalities in the brazen attack and thanked God that the the entire Church team arrived safely in Bangui," the AEA said. "We urge you to pray for the complete disarmament of armed militias in the country and for a lasting peace in the Central African Republic."
The Central African Republic has been experiencing religious and ethnic unrest since 2012. The main conflict between the Selekaa group made up of Central African rebel groups and foreign Muslims dissatisfied with the treatment of the Muslim minority in the CAR, and Anti Balakavigilante groups originally created to defend their communities against the Seleka, but have frequently carried out revenge attacks against Muslim communities.


In 2015At least 21 people have been killed and hundreds injured after the killing of a Muslim man in Bangui sparked violence in the capital of the Central African Republic (CAR).
During this incident, angry Muslims left their stronghold in the 3rd district of Bangui and attacked the predominantly Christian 5th arrondissement using automatic weapons, looting and destroying property.
Pastor Nicolas Guerekoame, was attending a ceremony at the church when a group of young Muslims ransacked his house and set it on fire. Guerekoame's house was destroyed in the fire, but by God's grace no one was hurt. The same group also ransacked a Catholic church in the same neighborhood.

  Pastor Nicolas Guerekoyame-Bangou during the Sergio Vieira de Mello award presentation in Geneva. / Photo: AEA
Pastor Nicolas Guerekoame-Bangou, who was president of the Evangelical Alliance of the Central African Republic and initiator of the Interfaith Peace Platformreceived the 2015 United Nations Sergio Vieira de Mello Award alongside Archbishop Dieudonné Nzapalainga and Iman Omar Kobine Layama for sustained peace efforts in the country.
Posted in: Gospel focus – world
– Armed militia attacks the convoy of the regional evangelical leader of Central Africa