Christians celebrate Eid-el-Maulud with Muslims in Kaduna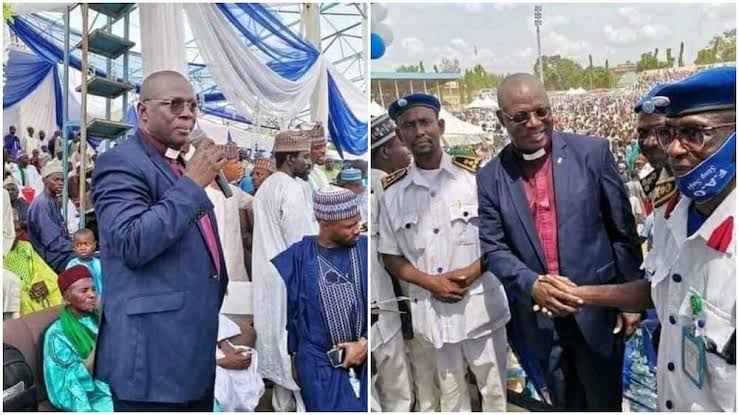 As many as 20 church leaders joined their Muslim counterparts to celebrate the birth of the Prophet Muhammad in Kaduna yesterday in an effort to promote religious harmony.
The general overseer of Christ Evangelical and Life Intervention Ministry, Pastor Yohanna Buru, who led the clerics, noted that their aim was to promote peaceful coexistence and interreligious tolerance and better understanding between Muslims and Christians in the country.
According to Pastor Buru, the celebration of Maulud provides opportunities for Christians to meet, interact, dialogue and exchange ideas with Muslims to foster peace and unity in the country.
He said; "We must remember that we were all created by one God, and that we are the children of Adam and Eve, and we both have our holy scriptures (Bible and Quran) from one God who guided us on how to live in peace and harmony with each other. We should live as brothers and sisters, embrace each other regardless of tribe and religion, and show love to each other.
Buru, who expressed concern over the rising insecurity in the country, lamented that killings, banditry, kidnappings and ethno-religious crisis have affected the northern region.
He urged Muslims and Christians to engage in unceasing prayers for the nation, adding that what Nigeria needs at this time is God's intervention.
Some of the pastors in attendance include; John Joseph, Joel Zigo Aziz, Julie Dauda, ​​Akila Hayab and a few others.