Clergy's Corner: What's happening in the region | New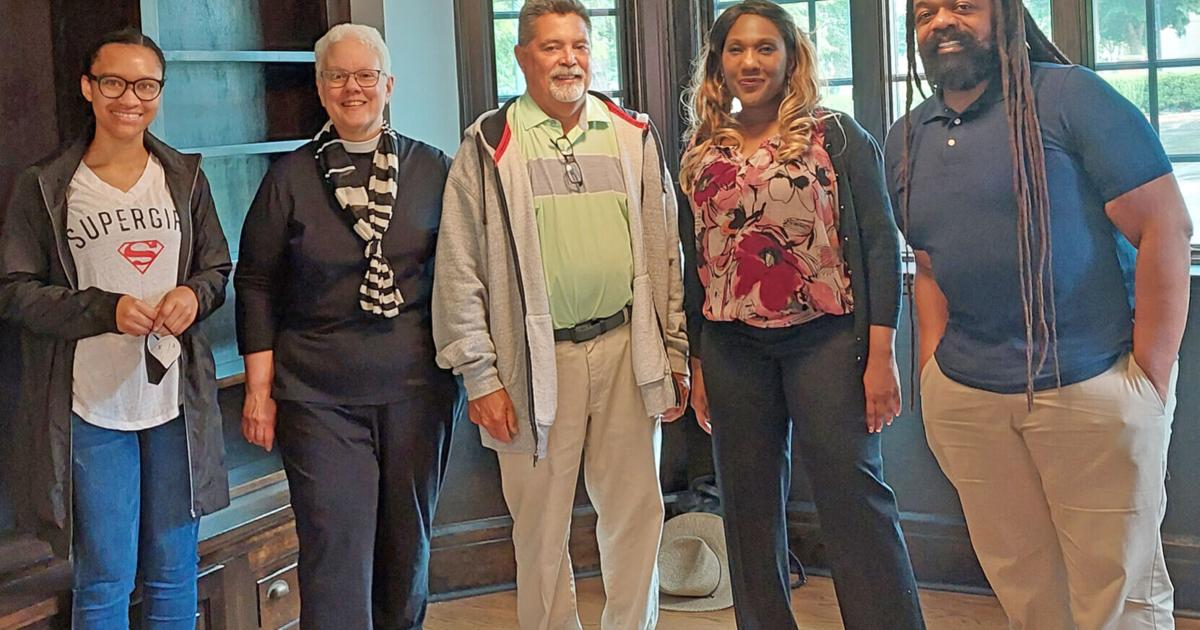 After a decade of trying to find a way to get more space, the congregation at Urbana's St. Nicholas Orthodox Church found it in an unlikely location – an old warehouse and offices at 1807 North Federal Drive.
The move in took place in August 2020, a few months after the start of the pandemic and accompanying gathering size restrictions, so it didn't really feel like home just before Palm Sunday in April, when the Reverend James Ellison presided over services for the first time in the new sanctuary.
"We've more than doubled the capacity of our worship space, added classrooms, and will soon have a much larger kitchen and fellowship space than our old location," he says.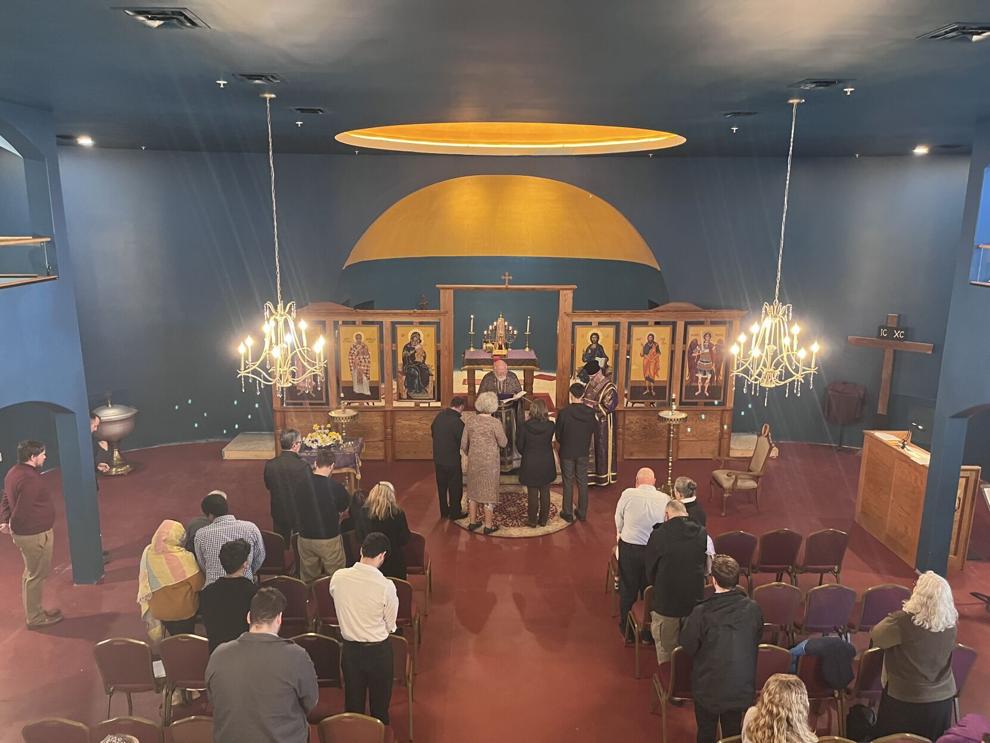 "Thanks to the generosity of members and donors, doing much of the work with volunteers, and with the help of a few generous and skilled contractors, we now have a wonderful new place from which to serve our community. There is still a lot of work to do but we are getting there. »
ARCOLE
The congregation at Walnut Grove Christian is hard at work collecting items for an online auction scheduled for late summer. The goal: to raise $10,000 for adoption grants, says the Reverend Steven Sternwho himself plans to launch an adoption-focused 501(c)(3) launch called God Will Make A Way.
ARTHUR
1 p.m. to 6 p.m. Thursday at Arthur United Methodist's Fellowship Hall: a community blood drive, co-sponsored by the local Lions Club and Arthur Ministerial Association.
CAMARGO
Three Douglas County Congregations, One Unique Event: Camargue, new man and Murdock United Methodist churches will meet for a joint worship service set for 10 a.m. Sunday at Camargo's Taylor Haines Park.
CHAMPAGNE
— Leah Robberts-Mosser was a proud pastor after her Community United Church of Christ the congregation raised over $15,000 from Ash Wednesday to early June. All the money went to the charity RIP Medical Debt, which used $15,000 to clear more than $3 million in medical debt for those who needed help.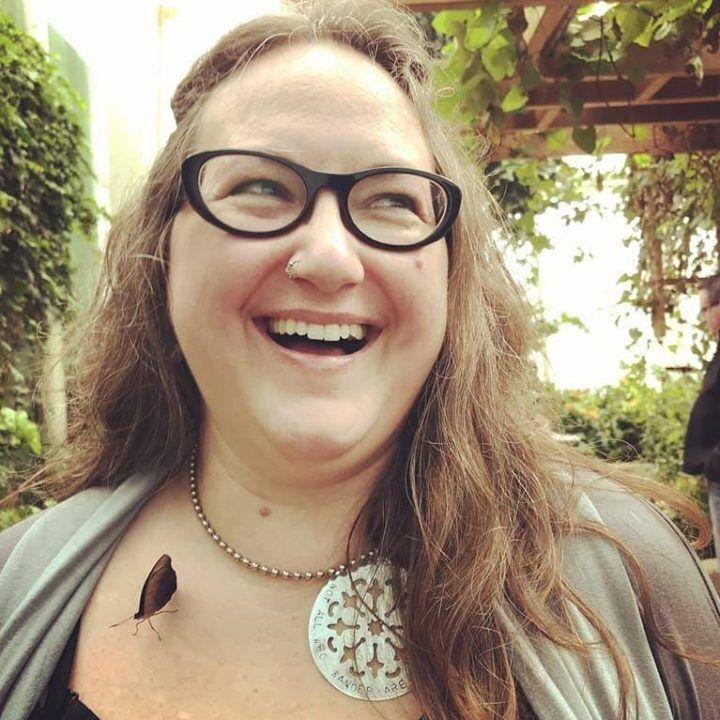 "Because the debt was older, it was available for RIP to buy for less, which resulted in a lot more medical debt being written off than expected," she says. "We were expecting it to relieve about $1.5 million."
The best part: 37 Champaign County families were among the recipients, each receiving a note from RIP letting them know the funds "have been generously provided by members and friends of Community United Church of Christ."
— Hot diggity: in honor of National Hot Dog Day, First Christian will serve dogs to all arrivals after Sunday services.
– downtown Emmanuel Memorial Episcopal Church has a new tenant: the UC Trauma and Resilience Initiativea key player in the City of Champaign's gun violence reduction plan.
It was the perfect partnership for a church focused on community evangelism, says the Reverend Beth Maynard; the organization signed a below-market lease for the north wing of the church building, which was renovated after a fire in 2018.
— Happy 14th anniversary as pastor of Baptist Missionary Pilgrimit is Rickey Parkswhose congregation will celebrate on July 24.
Other dates to circle: July 20, the date on which Berean Alliance Church-LEDs corner prayer the series stops at Beardsley Park (6:30-7:30 p.m.) and on July 23, when the Champagne Church of Christ organizes a garage sale for a good cause (from 8 a.m. to 3 p.m., with all proceeds going to the relief effort in Ukraine).
DANVILLE
— To parents and students of District 118: Mosaic City Church partners with Danville's Catching a Fade Hair Salon to provide free haircuts to young men in K-12 on August 9, less than a month before school starts on September 2. More immediately, the church will hold its first community picnic, from 3-5 p.m. Saturday at Lincoln Park in Danville.
—St. James United Methodist has a new associate pastor (the Reverend James Fielder Jr.whose ministry is focused on young adults and families) and two off-schedule services (10 a.m. on July 24 and September 26, both in Lincoln Park).
– Featured on this week's edition of the smart 'I am, you are, we are…': Army veteran, member of the Three Kings of Peace and chaplain of the Danville Police Department Frank McCullough. Originally from Danville and parish priest of Baptist of Mount Olive since 1987, McCullough says: "I am indebted to Danville. These are my people. I am here to serve in any way I can; in schools, through crime prevention, mentoring, helping children prepare for employment. … I believe in love and speaking the truth with love.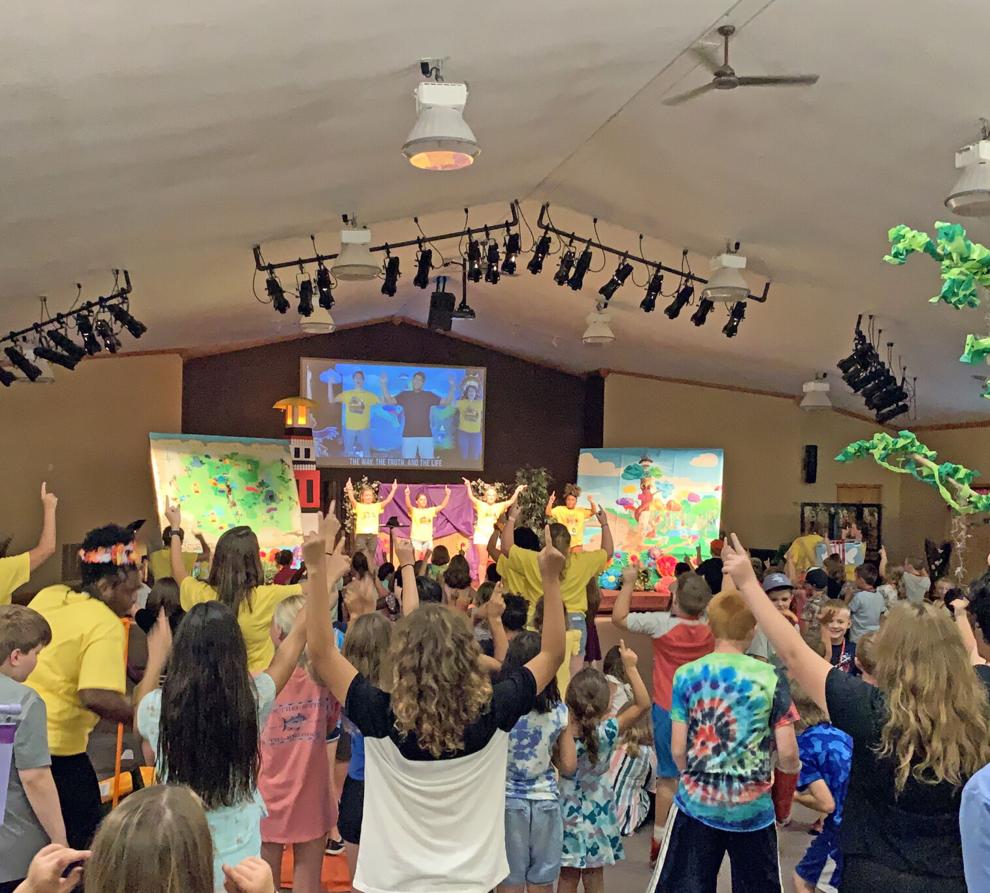 FARM TOWN
The theme of Trinity Community Scholarship's Vacation Bible School, which started this week: "Adventure Island". Opening night drew a record 93 children, plus 50 other volunteers, to the DeWitt County town of 1,828.
MONTICELLO
A grant of $2,500 from faith in place for a climate action project has members of Monticello first Presbyterian prepare the church garden and purchase plants and trees.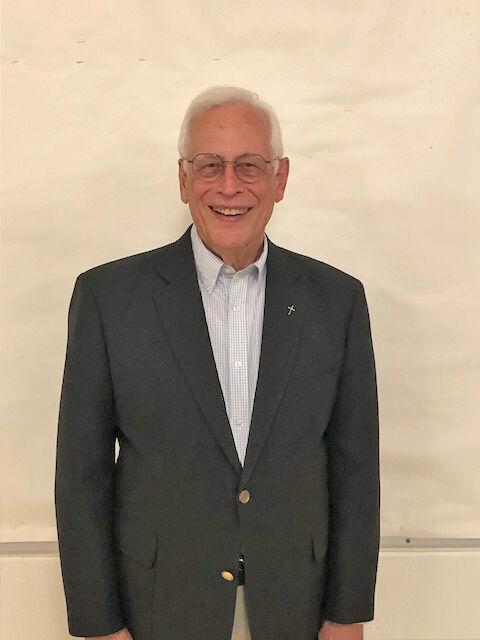 MUNCIE
After 52 years as an ordained minister, more than 13 of those in Vermilion County Muncie Baptistthe Reverend Dave Garver is two Sunday services away from joining his wife Carol retired.
She is a former art teacher at Danville Schools. He's a former Danville pastor. Ridgeview Baptist (1982-2007), Habitat for Humanity board member for 26 years and Sunrise Club Rotarian since 1999.
They have four adult daughters, 10 grandchildren and "no permanent plans for the future other than to travel as long as our health permits," he says. But for now, there is the final service next week, which will be followed by a potluck at the church, to prepare.
The theme of his last sermon: "If I had only one sermon to preach, it would be this one.
OAK WOOD
Oakwood's Obie's Arctic Chill is the location for ERIC's next gathering (it's Eastern Illinois Rural Churches). From 2 to 4 p.m. on July 24, religious leaders from Fithian United Methodist, Muncie Baptist, Oakwood UMC, oak wood christian and Oakwood First Evangelical Methodist discuss ways in which local churches support ministries in the community.
PAXTON
by Paxton Church of the Nazarene takes note of three hours of free swimming in the afternoons – from 5:30 a.m. to 8:30 a.m. per week starting on Saturdays – at the town's community pool. Everyone is welcome.
RANTOUL
— Returning from a two-week missionary trip to West Africa: the Reverend Mark Wilkersonpastor at Baptist Maranathawho visited pastors and missionaries in Ivory Coast and Burkina Faso during his stay.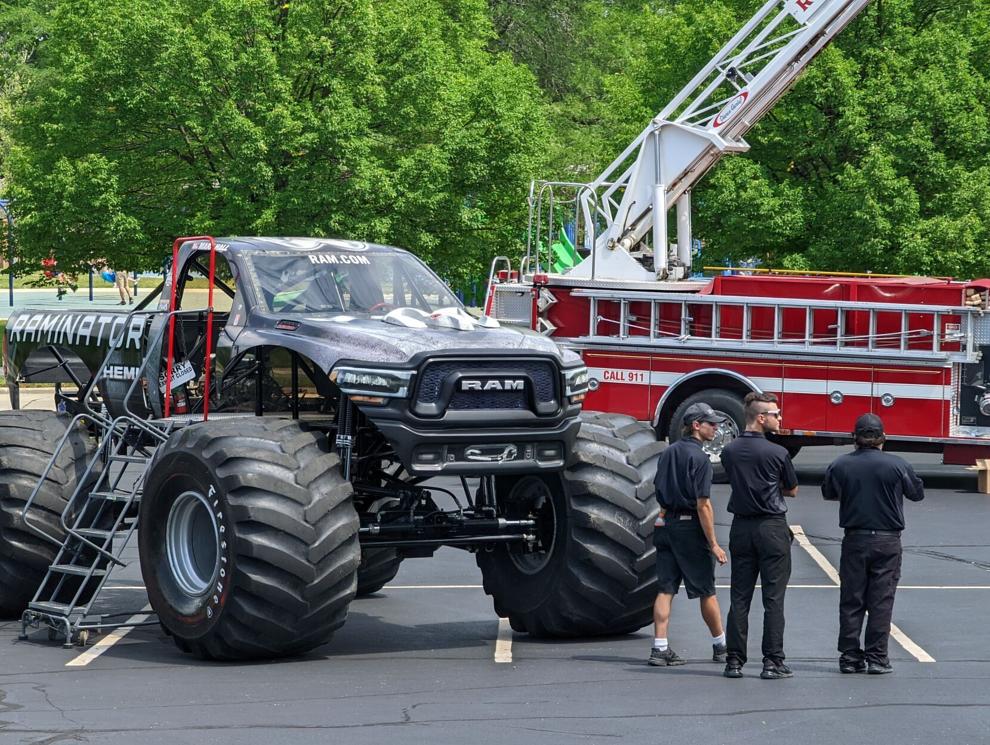 – Two weeks after throwing a block party – complete with a monster truck (Hall brothers' Raminator), a sprint race car (from Ludlow's Steve Thomas Racing) and a Rantoul police cruiser and fire engine – it's is time for Monumental Vacation Bible School in First Baptist. Five days of classes for primary school students begin next Wednesday, capped off by a church dinner on Sunday.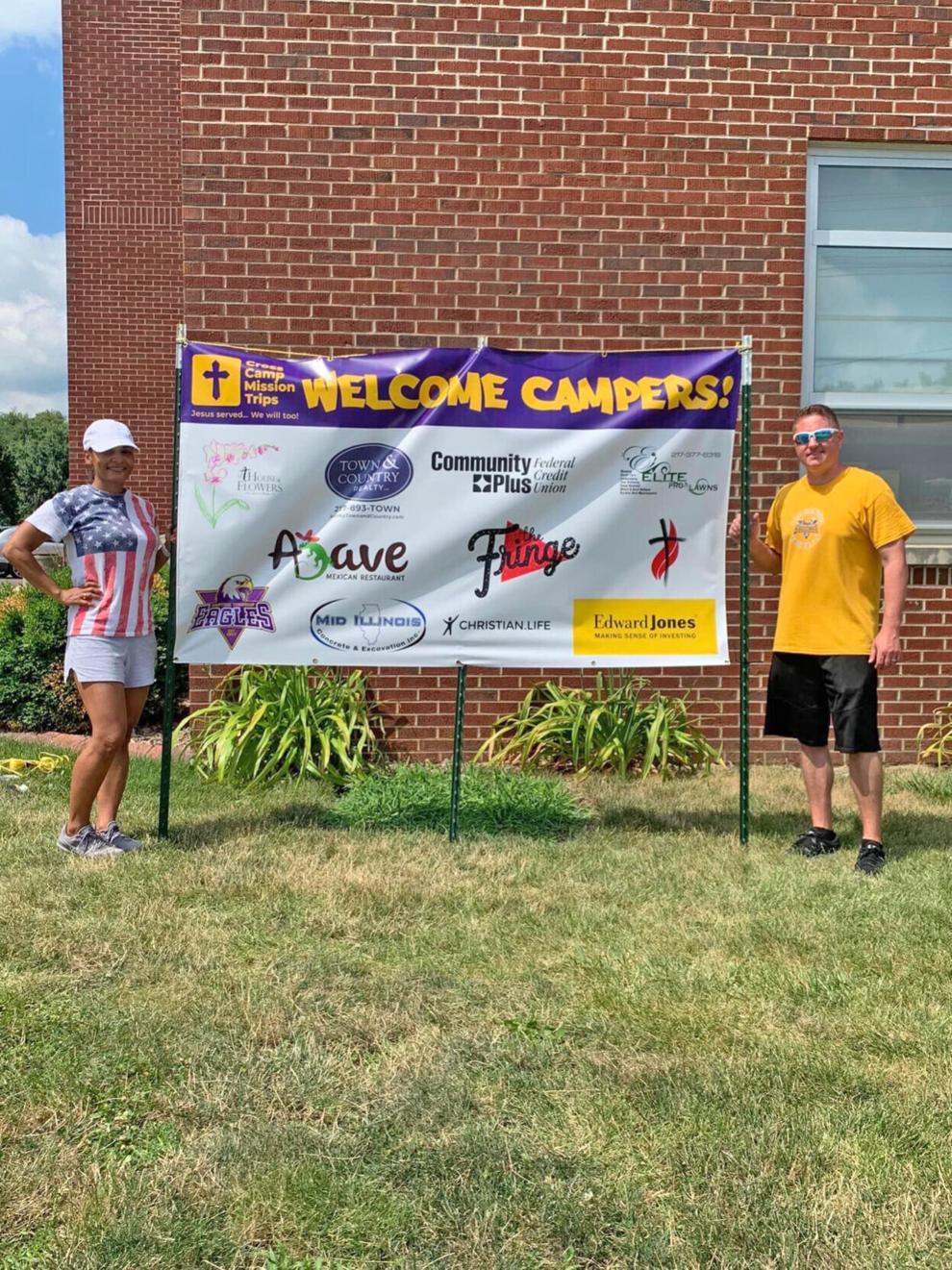 — Inter-camp missionsThe first annual work/service camp attracted 24 young people, who spent the week serving in various ways around Rantoul. The event is sponsored in part by First United Methodist Youth pastor Pat Button and wife Ebony.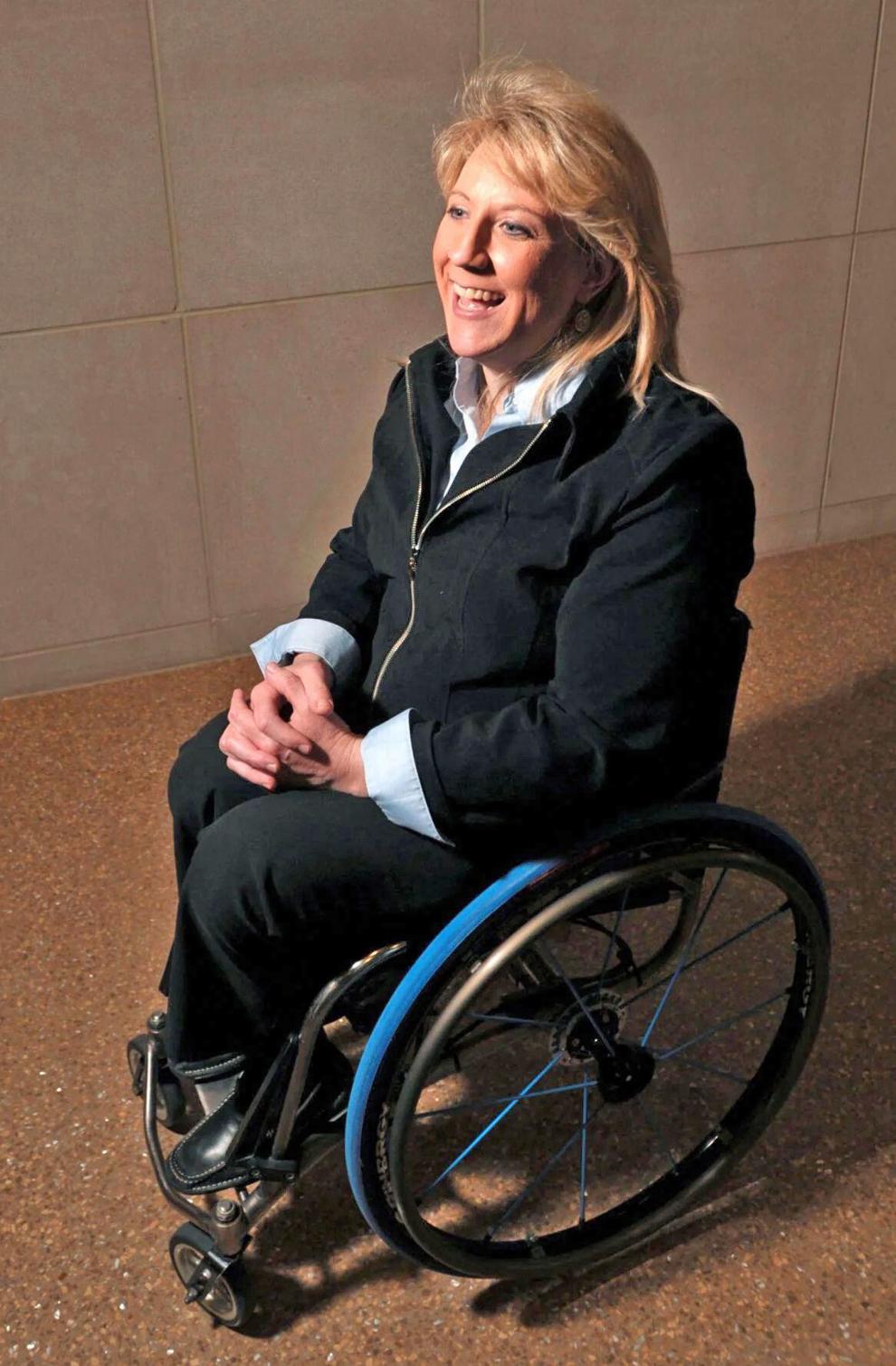 SAVOY
Booked to speak to the Savoy First BaptistSeptember 6 Golden Opportunities Luncheon: Eight-time Boston Marathon Women's Wheelchair Champion and 12-time Paralympic Medalist John Driscollnow Associate Dean for Advancement in the Office of Unemployment Insurance Business Relations.
ST. JOSEPH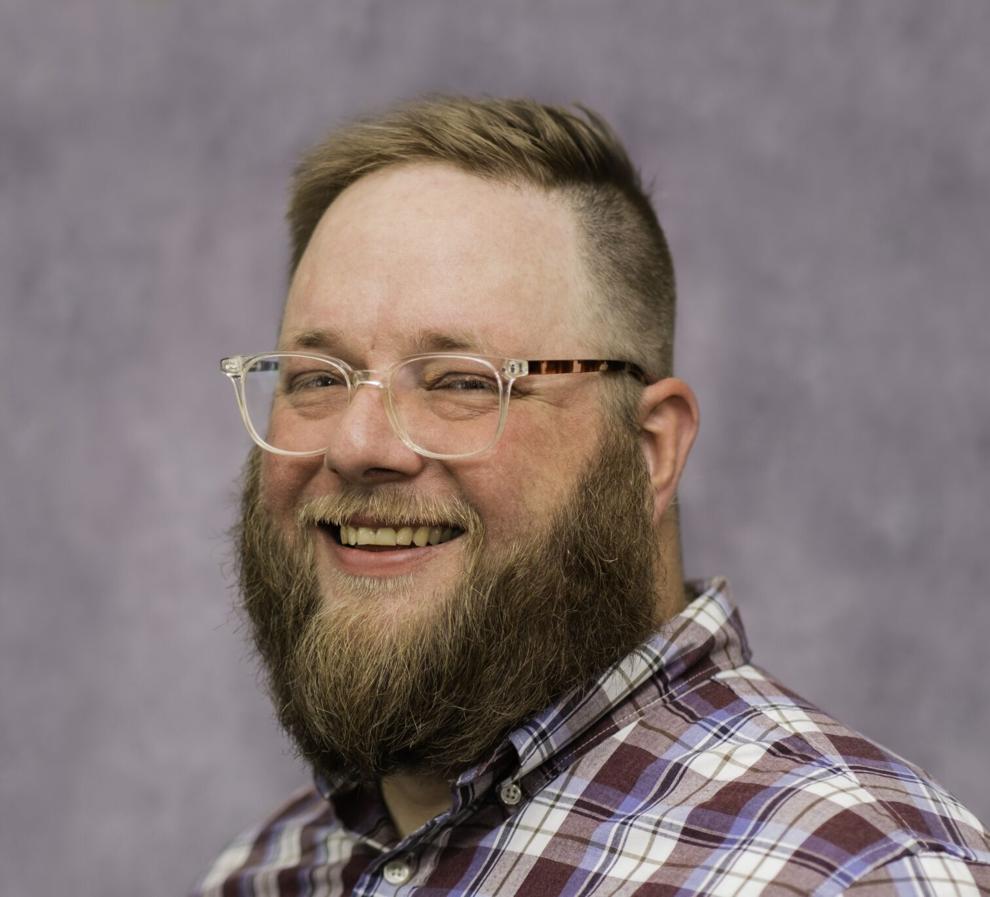 Due in town this weekend to begin the next chapter of his ministerial career: Ryan Rosserwho is moving here from Kansas City, Mo., with his wife Sarah and their three children to become the new senior pastor of St. Joseph of Christ Church.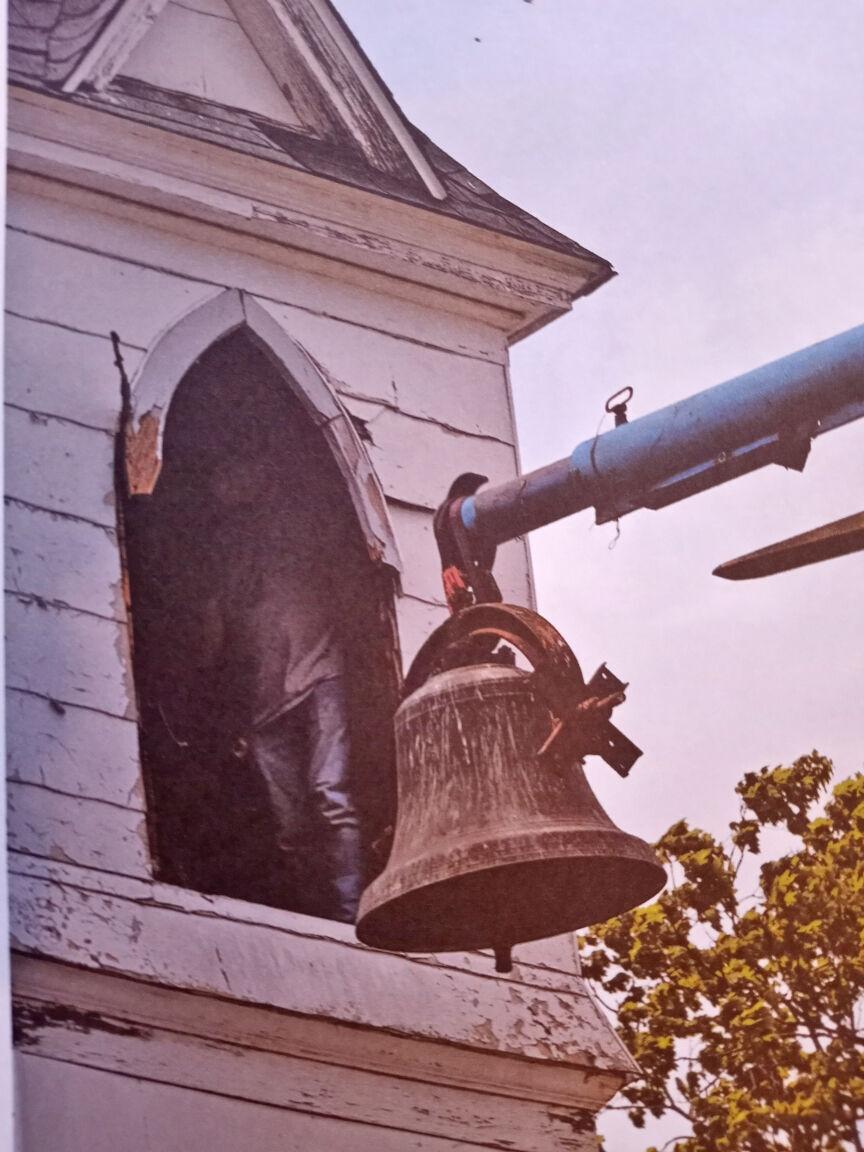 TUSCOLA
Explosions of Immanuel LutheranThe past of will return to Tuscola for the 125th anniversary of ministry Sunday in Douglas County.
The Reverend Jason Braaten says congregants will hear 1980s pastor Doug Meyer, the service's guest preacher; witness the blessing of the church bell by old Emmanuel at the church house of the past 57 years; and catch up with religious leaders of the past and future, including the son of the congregation Gunnar Campbellwho is in his final year of seminary studies at Concordia Theological Seminary in Fort Wayne, Ind.
URBAN
— People helping each other: As part of Salt and Light Daysmembers of UC Church will spend two hours on the morning of July 23 sorting clothes, emptying trash cans, helping collect donations and volunteering in other ways at the nonprofit's Urbana site.
— Mark your calendars for July 31, when the Urbana Chapter of the Knights of Columbus will hold its pancake and sausage breakfast at St. Patrick's Catholic Church's St. BrigidHall, with all proceeds going to the Prof. Charles Martell Scholarship.
— Beginner to The vineyard church a week from today: a two-day children's conference, where campers ages 6-11 will spend "a fun weekend learning more about being friends with Jesus forever," Pastor Mike Yoder said.