Cuba threatens evangelical pastor involved in '11J' with eight years in prison, Evangelical Focus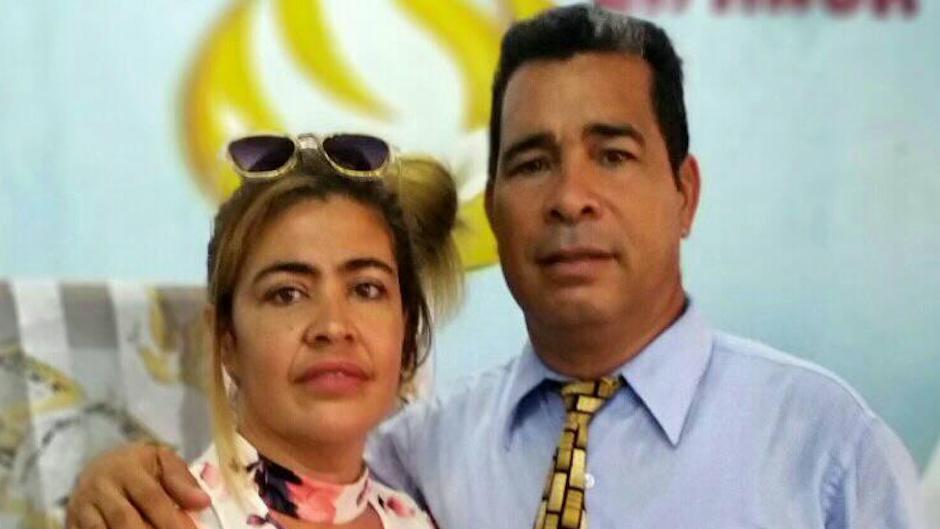 The July 11, 2021 peaceful protests in Cuba ended with hundreds of people arrested, including several evangelical pastors.
While most of them were released Over the weeks, Pastor Lorenzo Rosales Fajardo's case took a different turn.
Despite the absence of proof of his guilt and petitions from international organizations calling for his release, including the European Parliament, Cuba refused to release him and even announced that he was sentenced to eight years in prison.
This was reported by Christian solidarity in the world (CSW) citing a document sent by the Permanent Mission of Cuba in Geneva to the United Nations (UN).
The document was written in response to a communication signed by five UN special proceduresdemanding information on the detention of Pastor Lorenzo Rosales Fajardo.
He concludes by pointing out that although the sentence was pronounced following his trial on December 20 and 21, 2021, the "parties" have not yet been officially informed.
The letter of Cuban government points out that Rosales Fajardoindependent and non-denominational pastor Mount of Zion (Sion Mountain) church in the Cuban town of Palma Soriano, does not belong to any "recognized church" and denies government persecution of the religious leader.
He specifies that his departure from the registered name Biblia Abierta (Open Bible) in 2011 was an internal decision of the religious group and "had nothing to do with any persecution by the government".
However, letters from the leaders of that denomination at the time contradict thatand to say that conversations with the government because of the relationship they had with him, were some of the reasons why they asked Rosales Fajardo to leave.
Moreover, the The Cuban government points out that Rosales Fajardo was involved in a violent attack on July 11 at the headquarters of the Communist Party of Cuba in Palma Soriano, which injured seven law enforcement officers and one civilian.
Nevertheless, live footage and photos from that day show several armed police and members of a paramilitary group attacking peaceful, unarmed protesters in the middle of the street, and we see that Rosales Fajardo has been violently grabbed by the neck.
The government denies accusations of violence against the pastor, including a beating that left him unconscious.
CSW denounces that the government "also falsely states that the pastor's wife, Maridilegnis Carballo was informed within 24 hours of their detention of their whereabouts of her husband and her son who was detained and separated from him", because the woman did not know where her husband was until July 14, while her son, who returned seven days later, still does not know not where he was being held, as he was taken in vehicles with darkened windows.
CSW shared the letter from the Cuban government with the pastor's wifewho was shocked and upset when she learned of the eight-year prison sentence thanks to the government's response at the UN.
"I don't know if I can bear so much injustice and so many lies… how painful to see the shameful condition of the government of this nation. They talk about procedures and yet they mostly just told lies. So many lies," Maridilegnis said.
According to the pastor's wife, "there was no violence. Even during the trial, they were unable to prove that. He did not use violence against anyone and that was more than clear. They know that we are all witnesses to their lies. They don't even have the shame of hiding their lies anymore.
Maridilegnis Carballo shared on her social networks that a few days ago she was able to visit her husband in prison. "Although I saw him in good health and with unwavering faithit breaks my heart to go and see him behind those unjust bars, but God is just, and we will be together as a family again."
CSW pointed out that "it inadmissible for the Cuban government to inform the United Nations via a public letter of his decision, apparently taken in December, to sentence Lorenzo Rosales Fajardo to eight years in prison, before officially informing either the pastor or his family and months after the fact".
"We share Ms. Carballo's frustration with the blatant lies that constitute the majority of the government's response, which constitutes a poor attempt to justify her treatment of Rosales Fajardo, and note that many religious groups, including the pastor's former denomination, have publicly condemned the government's harsh treatment of those who participated in the peaceful protests," they added.
The Christian organization called on "the Cuban government to immediately release Rosales Fajardo and all those detained in connection with the July 11 protestsand stop harassing all religious leaders."
Posted in: Gospel focus – world
– Cuba threatens evangelical pastor involved in '11J' with eight years in prison