Diaspora churches in Sweden, evangelical focus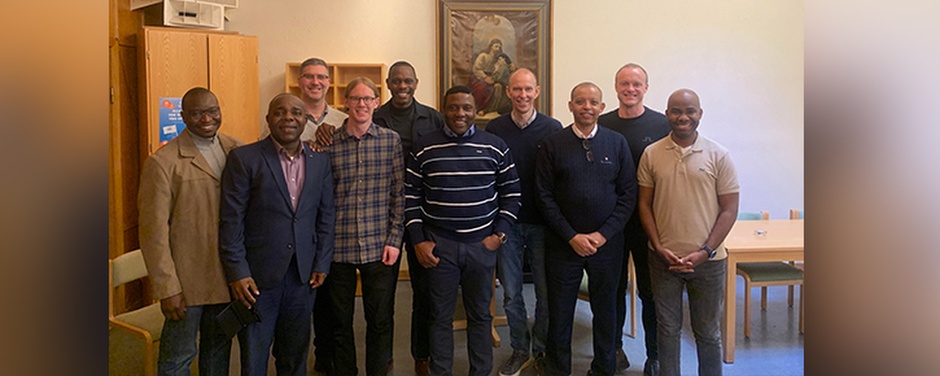 The so-called diaspora churches have become an important part of Swedish Christianity. Over the past two decades, about 300 churches have been planted here by people of non-Swedish culture or nationality, mostly – but not exclusively – in the larger cities.
One of the most striking examples is the Nigerian Denomination Redeemed Christian Church of Godwhich has around 6 million members worldwide and currently around 40 church plants in Sweden. And there will likely be more, because the denomination's vision is to have communities of worship just 5 minutes apart – anywhere in the world!
Of Nigeria there are also a number of churches in Sweden belonging to denominations such as Deeper Life Bible Church and Mountain of Fire and Miracles Ministries.
There are missionaries who have also been sent from other parts of the continent, such as the Ghanaian Church of Pentecost, so far with a handful of congregations in our country. The language of worship is English, Ghanaian and Swahili. Besides Ghana and Sweden, they are represented in about 130 different countries. They have now officially joined the Swedish Evangelical Fellowship as a member church.
The examples can be multiplied. International Mission Church, with links to Chile, brings together nearly 1,500 people for its Sunday services in Stockholm. For Sweden, it is a very large church. There are also many congregations with Ethiopian, Eritrean, Iranian or Afghan connections which are generally closer to established Swedish denominations by cooperating with and/or being related to them.
The general pattern, however, is that the links between "new" and "old" churches are weak. Most of the church plants in question already belong to their own denominations, often much larger than our Swedish counterparts, and we must therefore work to build relationships with each other without making "claims of ownership" or trying to recruit us into our particular denomination.
It is also something close to my heart, as the leader of Swedish AE. Already we had several meetings with representatives of Swedish churches and the Diaspora, and it was a great joy to know each other and to pray together. Pastor Tillarh of Redeemed Christian Church of God is one of my new friends in this fellowship, and I look forward to having more contact with him and other missionaries sent to Sweden in the years to come!
Olof Edsinger, general secretary of the Swedish Evangelical Alliance. This article first appeared on the European Evangelical Fellowship website and is republished with permission.