Diwali: Monday is not a public holiday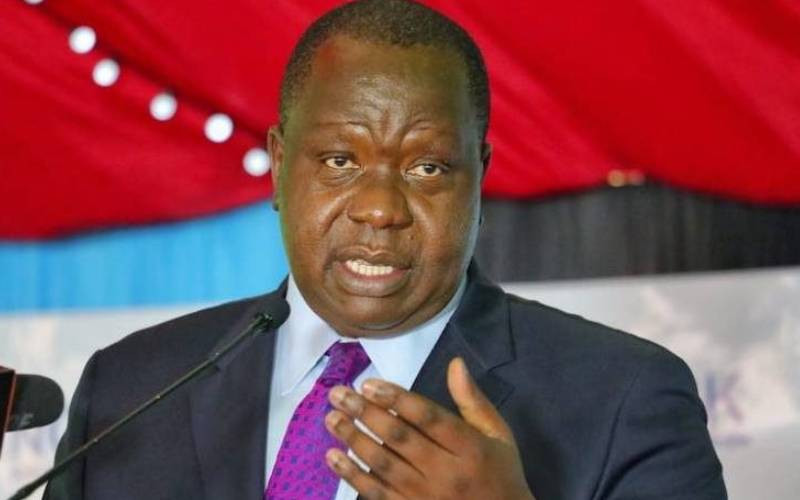 The Home Office has declared Monday, October 24, not to be a public holiday amid online speculation that the government may declare the public holiday to celebrate Diwali.
Diwali is a Hindu festival with lights, held from October to November.
It is particularly associated with Lakshmi, the goddess of prosperity, and marks the start of the financial year in India.
The festival, the most important in Hinduism, usually lasts five days, or six in some parts of India, and is celebrated during the Hindu lunisolar month Kartika.
There was speculation online, and even offline, that the government might declare Monday October 24 a public holiday to mark Diwali.
A senior communications official at the Interior Ministry said The standard that Diwali will not be considered a public holiday.
"Monday (October 24) will be a normal working day. The government will not publish it as a public holiday," the Home Office representative said.
"This might be an occasion celebrated by Hindus in Kenya and other parts of the world, but according to the government's public holiday calendar, it will not be celebrated by all Kenyans in the country," the insider added.
In previous years, particularly in 2019 and 2021, bogus gazette notices canceling Diwali public holidays have circulated online, prompting Home Cabinet Secretary Fred Matiang'i to issue a public statement dismissing the notices. .
Kenyan law states that the five days of Diwali can "every year be public holidays for all persons belonging to the Hindu religion", not for all Kenyans.
"We have not yet received any official communication from the Hindu community in Kenya alerting us to the days of Diwali," said the senior communications officer at the Home Ministry who spoke to The standard.
The Hindu population in Kenya, according to official estimates, shows that the community constitutes about 0.13% of the total population of Kenya.
In October each year (Diwali days), the only official public holidays are two – Utamaduni Day on October 10 (formerly Moi Day) and Mashujaa Day on October 20 (formerly Kenyatta Day).
Kenya has a total of 12 public holidays per year, excluding public holidays for special occasions published as required by the government.
The 12 are New Year (January 1), Good Friday (mid-April), Easter Monday (late mid-April), Labor Day (May 1), Idd-ul-Fitr (early May), Madaraka Day (June 1), Idd-ul-Adha (early July), Utamadauni Day (October 10), Mashujaa Day (October 20), Jamhuri Day (December 12), Christmas Day (December 25) and Boxing Day ( December 26).
Religious breakdown
The government estimates that in 2019 around 85.5% of Kenya's total population was Christian and 11% Muslim.
Groups constituting less than 2% of the population include Hindus, Sikhs, Baha'is and those who adhere to various traditional religious beliefs.
Non-Evangelical Protestants make up 33% of the population, Roman Catholics 21%, and other Christian denominations, including Evangelical Protestants, African Instituted Churches (churches founded in Africa independently by Africans rather than primarily by missionaries from another continent), and Orthodox Churches, 32%.
The bulk of Kenya's Muslim population lives in the northeast and coastal regions, with significant Muslim communities in several areas of Nairobi.