Donald Trump's 'lockdown' on critical voting bloc divides evangelical leaders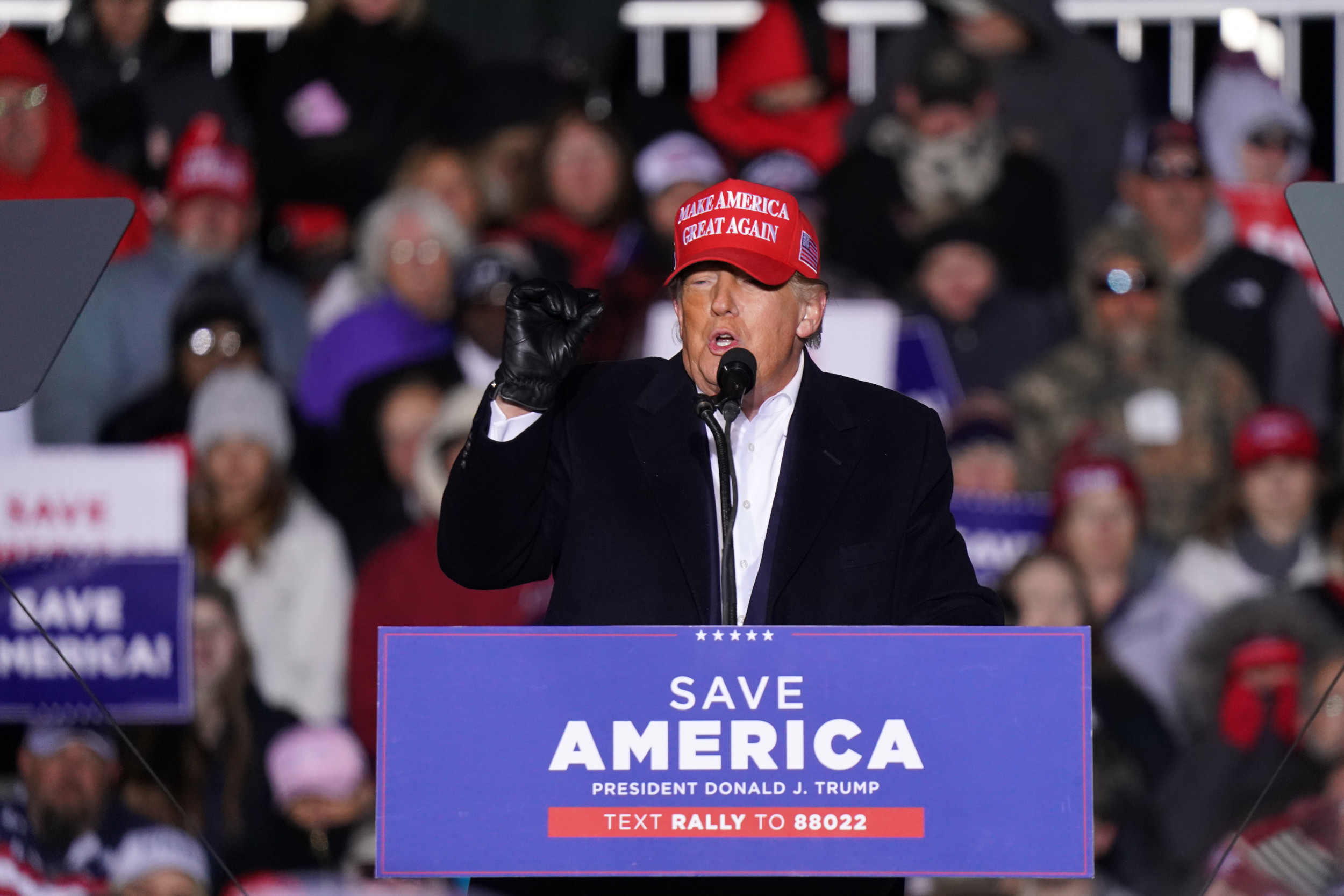 While former President Donald Trump has so far played coy on his plans for 2024, it appears he is trying to retain the support of a very sizable electoral bloc should he decide on another run at the White House.
According to a Politico article, Trump met with a number of evangelical leaders at his Florida club, Mar-a-Lago, last Friday. Evangelicals in 2016 and 2020 overwhelmingly supported Trump's races for 1600 Pennsylvania Avenue, with about 80% of evangelicals voting for him, according to National Election Pool and AP/Votecast. However, as important as that electoral bloc has been to him both times, some evangelical leaders seem split on whether Trump has a "lock" on that support in 2024.
Tony Perkins, the chairman of the Family Research Council, told Politico he believes evangelical support for Trump is not a foregone conclusion and will give other options a chance.
"I wouldn't say President Trump has a lock on the support of the evangelical community. I think he has a solid platform to run on — on what he's done — but I still think people will seek a vision for the future, so he will have to do so alongside the other candidates vying for their support," he told Politico.
Some of those other candidates, the article points out, that Trump is likely to compete against for evangelical support include his former Vice President Mike Pence as well as Texas Senator Ted Cruz.
However, another big name in the evangelical movement, Franklin Graham, has a very different view and believes that if Trump were to run in 2024, they would likely support Trump.
"I'm not speaking on behalf of evangelical Christians – they're all over the place politically and a lot of them didn't support President Trump, and that's fine. But I think the majority did, and I think they'll continue to support him. . It's his policies that have benefited us all," Graham told Politico.
Apparently those who attended the Friday lunch meeting included Paula White-Cain, James Dobson and Faith and Freedom Coalition President Ralph Reed.
As the 2022 midterm elections approach, the former president has backed a number of candidates, in many different races across the country. However, on Wednesday, Trump took back one person's endorsement.
Trump has announced that he is withdrawing his support for Mo Brooks. Brooks, currently a member of the United States House of Representatives, representing Alabama's 5th district, is a candidate in the May 24 Senate primary in the southern state.
The former reality TV host made the move after Brooks "woke up," according to Trump's statement. At a rally last August, Brooks told the crowd that "there are people who are discouraged by voter fraud and election theft in 2020." Brooks went on to tell the crowd to "put this behind you."
During an interview with Tucker Carlson on Monday, musician and Trump supporter Kid Rock mentioned that while Trump was in office, he asked for his opinion on North Korea.
Newsweek contacted a Trump spokesperson for comment, but did not hear back before publication.