Evangelical Christian group pledges to 'take back our country' in viral video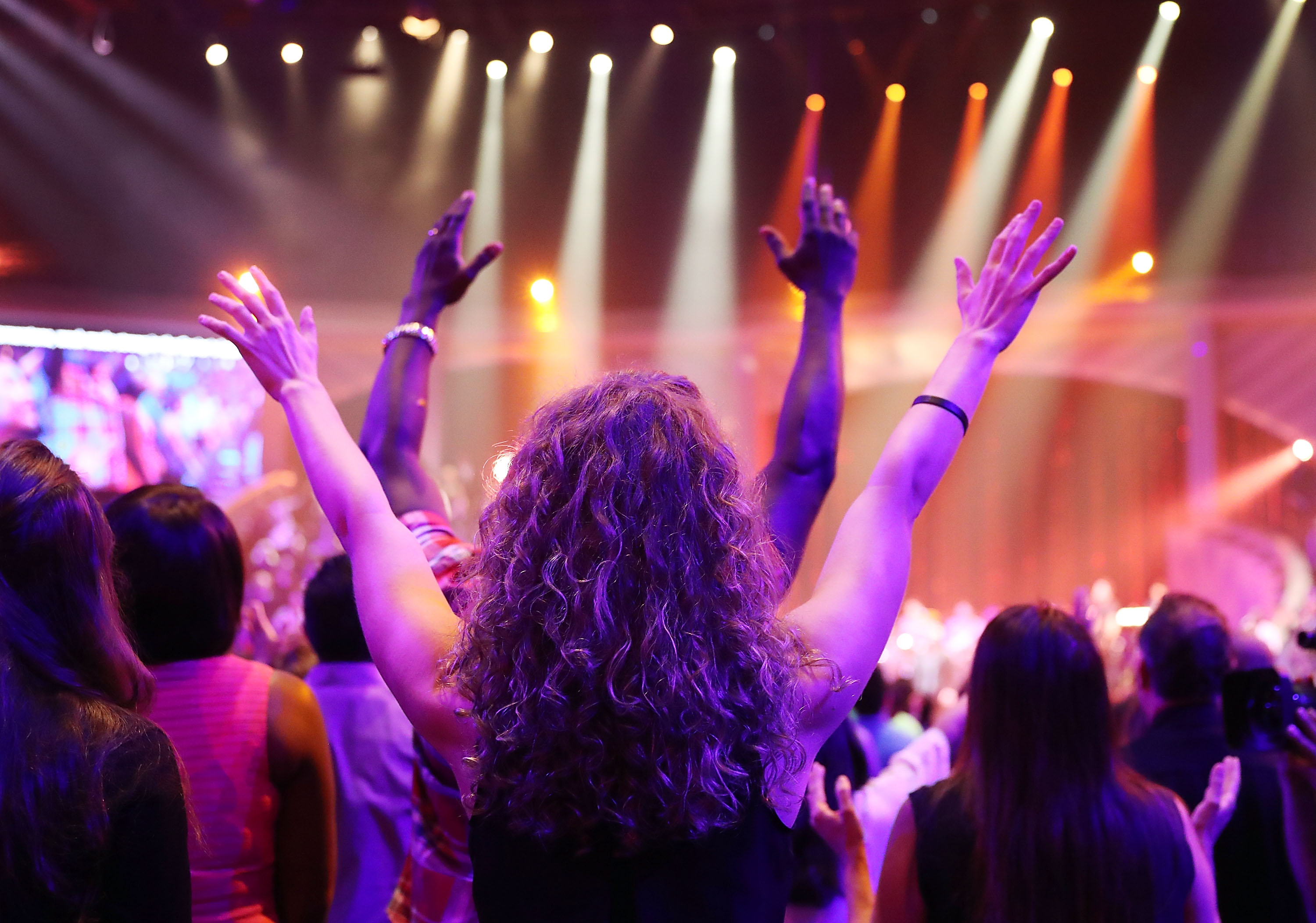 A video of a religious event in Georgia has gone viral as it showed a congregation's vow to save the United States and 'take back' the country during a 4-minute statement.
The video, which has been viewed over a million times on Twitter, was taken at a FlashPoint Live Church event on July 1 at Gas South Arena in Duluth, Georgia. Speakers at the event included preacher Gene Bailey, evangelical leader Lance Wallnau, preacher Mario Murillo and pastor Hank Kunneman.
In the video, a group of men on stage recites the "Watchman decree" and worshipers eventually join in.
The executive order states that believers have been given "lawful power from heaven" to exercise their authority and declares that "the executive branch of the United States government will honor God and uphold the Constitution." He also adds that Congress will only write "fair and constitutional" laws.
This viral video comes at a time of growing Christian nationalism in the United States. Politicians like Republican Representatives Marjorie Taylor Greene of Georgia and Lauren Boebert of Colorado have welcomed the trend.
The declaration ends with those who recite it proclaiming that the United States will be saved and the country will be taken back.
"We know that this country was founded on Judeo-Christian principles," the group said in the final parts of the prayer statement. "We know the truth; therefore, we stand for the truth and will NEVER be deceived. We will NEVER stop fighting! We will NEVER, NEVER, NEVER give up. We will take back our country. We will honor the ONE TRUE GOD, the God of Abraham, Isaac and Jacob! AMERICA WILL BE SAVED!"
FlashPoint regularly produces a show on the faith-based channel Victory.
The FlashPoint Live event news described the event as "patriots and believers across the country uniting like never before under the common cause of love, for country, God and taking a stand for [their] nation."
The Victory Channel website also states that the FlashPoint show "focuses on relevant issues facing America today and provides anointed news and commentary, encouraging evidence and hope that God is working actually to carry out his plans".
Greene also spoke at the FlashPoint Live event on July 1 and has previously had to defend his support for Christian nationalism.
Speaking on his show, MTG: livein June, Greene declared that Christian nationalism would be the "movement that stops the shootings in schools…stops crime on our streets…stops sexual immorality and teaches children and raises them in traditional families and loving homes".
She also said that Americans "should be proud of nationalism" and "America First" nationalism. Greene added that "We should be most proud of Christianity. So if Christian nationalism is something to be afraid of, they are lying to you."
Last year, Christianity today defined Christian nationalism as "the belief that the American nation is defined by Christianity, and that the government should take active steps to make it so".
However, critics have said that this ideology challenges the principles of separation of church and state in government. Arguments have also been made that it discriminates against people of non-Christian faiths and those who do not adhere to any religion.
Newsweek has contacted FlashPoint for comment.