Evangelical leader asks foreign nations to deny entry to Americans with gender-neutral passports / LGBTQ Nation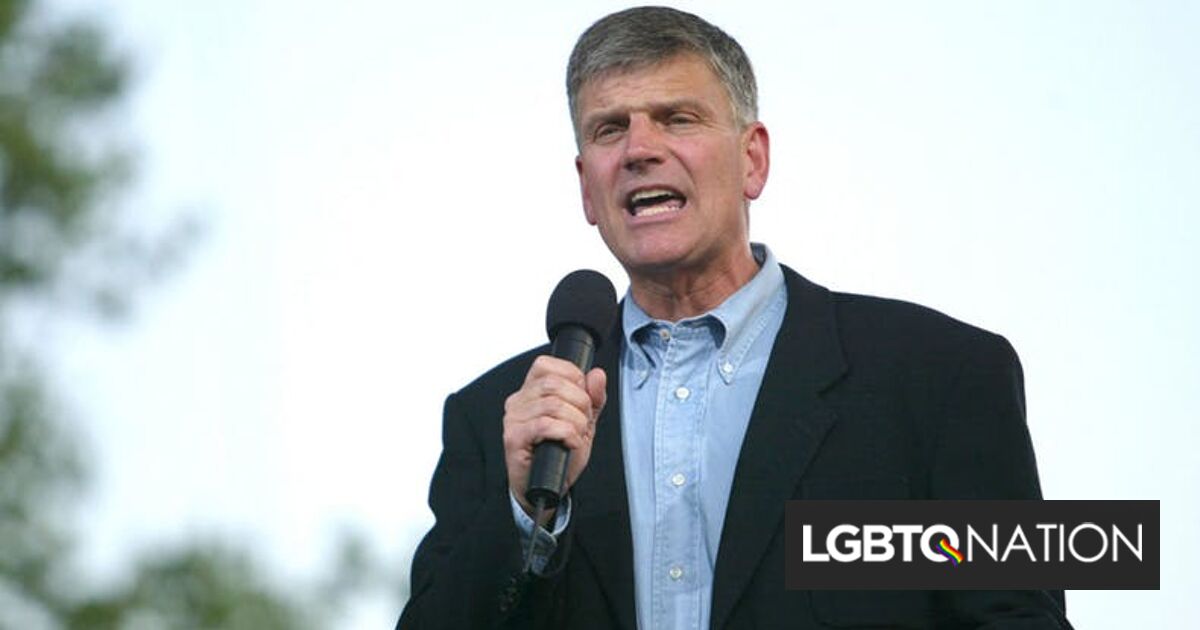 Franklin GrahamPhoto: Shutterstock
A conservative Christian leader is calling on other countries to deny entry to people with US passports with "X" gender markers.
Franklin Graham, son of famed televangelist Billy Graham and well-paid chairman/CEO of Samaritan's Purse, has railed against the Biden administration for first issuing a US passport with an 'X' gender marker to someone not binary. yesterday.
Related: Evangelist Franklin Graham Accuses Pete Buttigieg Of 'Exhibiting' His Sexuality
"I hope countries will refuse to recognize this passport and refuse the person to carry it in their country," he wrote on Facebook. "The State Department is wrong. It is neither truth nor science. We only have two genders: male and female.
"Gender X isn't just nonsense, it's against God," Graham said. "The State Department is turning the US passport into a farce, not to mention the display of God."
He closed his message by asking his supporters to "pray that those who lead our government will come to their senses or be removed from office."
A passport is a form of identification and proof of nationality, not a document that necessarily authorizes entry into other countries. Entry may depend on visas and other requirements apart from the passport itself.
What Graham is asking is that countries refuse to accept an official US document as proof of identity and nationality, which would force foreign nations to disrespect the US government in order to advance its political agenda because his party lost the 2020 elections.
Several other countries like Canada, New Zealand and Pakistan already issue passports with gender markers beyond M and F, and the United States didn't even have gender markers on passports until 1977 .
A federal judge ruled in 2019 that the US must issue Dana Zzyym – who is intersex and non-binary – a passport without an M or F gender marker after years of litigation.
Earlier this year, Secretary of State Antony Blinken said the US would start issuing passports with X gender markers.
Zzyym is the person who yesterday issued the first US passport with an X gender marker.
"I almost burst into tears when I opened the envelope, took out my new passport and saw the boldly stamped 'X' under 'sex,'" they said. "I'm also excited that other intersex and non-binary US citizens will soon be able to apply for passports with the correct gender marker. It's taken six years, but having an accurate passport, which doesn't require me to identify myself by as a man or a woman but recognizes that I am not, is liberating.
The State Department said the option will become available in its routine passport application process in early 2022.