Evangelical leader says doctors are too stupid to understand the 'biology' of trans patients / LGBTQ Nation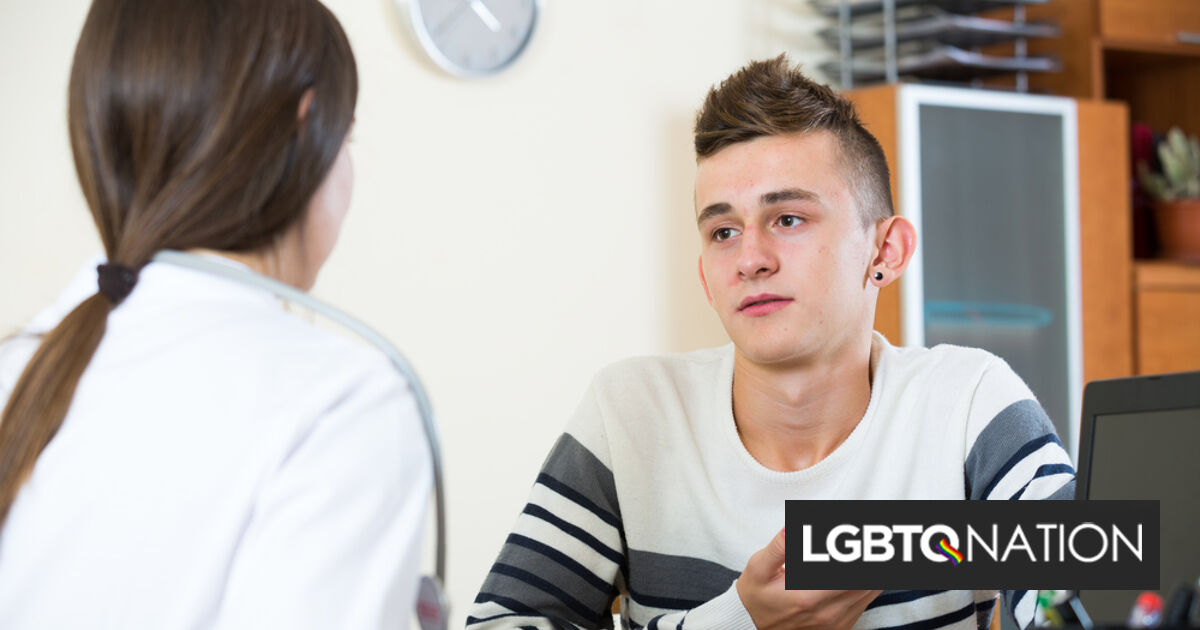 Family Research Council head Tony Perkins is incredibly upset that the Biden administration has reinstated LGBTQ-inclusive non-discrimination regulations for healthcare professionals.
He is so disturbed that he not only attacks the administration, he also insults the doctors. He says they will kill patients because they are too dumb to understand "biology".
Related: More anti-LGBTQ laws have been passed in the past year than at any other time in American history
The Biden administration has rolled back a Trump-era rule that allowed health care providers to discriminate against LGBTQ people if they claimed a religious exemption. This decision will reinstate the Obama administration's guidelines that the Affordable Care Act – or Obamacare – already prohibits anti-LGBTQ discrimination and cites last year's Supreme Court ruling in Bostock v Clayton Co.
"Fear of discrimination can lead individuals to forego care, which can have serious negative health consequences," Health and Human Services Secretary Xavier Becerra said in a statement. "Everyone – including LGBTQ people – should be able to access health care, without discrimination or interference, period."
"The Department of Health and Human Services has started to sideline science and patient care again in pursuit of the leftist agenda," Perkins thundered.
"The Biden rule fails to recognize the many unintended consequences for patients — especially those who identify as transgender. For example, men and women often receive different doses of drugs and even completely different doses. If doctors don't know their patient's biology, the results can be tragic.
"The Biden administration, at the instigation of Secretary Xavier Becerra, has reverted to an absurd definition of 'gender discrimination.' While the move advances America's cultural psychosis, it will potentially put physical well-being individuals in grave danger.
It might surprise Perkins to realize that doctors have higher degrees and a better understanding of sex and anatomy than he does. In the rare cases where a patient's sex assigned at birth is medically relevant, they can apply their knowledge without violating the anti-discrimination rule.
Major medical associations supported reinstating the policy.
But like most of his bombastic statements, his aim is simply to piss off his conservative base.
That's why his organization has been designated an official anti-LGBTQ hate group by the Southern Poverty Law Center, a nonprofit that tracks extremist groups.