Followers of Doug Wilson question women's suffrage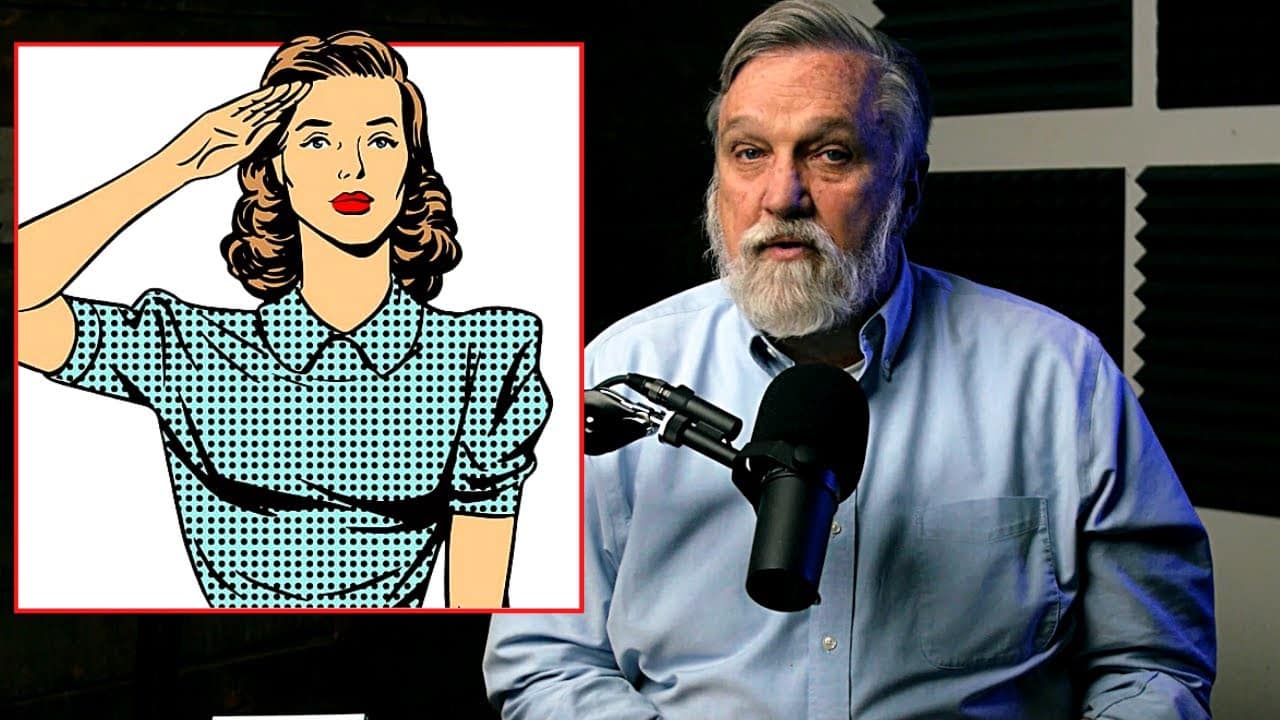 A century after the 19e An amendment to the US Constitution gave American women the right to vote, a group of male leaders associated with controversial pastor Doug Wilson said was a mistake. Women, they say, lack the discernment to vote and, therefore, should not have the power to vote.
"Yes, women are more easily deceived than men. . ." tweeted Joel Webbon of Right Response Ministries, who partners with Wilson for speaking engagements, youtube videos, and events. "Yes, the 19th Amendment was a bad idea."
Take away food :
1) Yes, women are more easily deceived than men.
2) Yes, the majority of universities are just institutions of deception.
3) Yes, the 19th Amendment was a bad idea. https://t.co/c1cvhZ3ZcZ

— rightresponsem (@rightresponsem) November 4, 2022
Similarly, Bnonn Tennant, co-author of the book It's good to be a man, published by Wilson's publishing company, Canon Press, wrote in a Facebook post: "Voting is an act of power. . . Since power is not given to women, women should not vote."
In an email to The Roys Report (RTR), Tennant asserted that his position "does not differ from the historic Reformed view" and cited a centenary article claiming that women don't want to vote.
Tennant added that in a modern society where "women are allowed/expected to vote, it is prudent for a husband and wife to discuss how to vote, so they can double the impact of their household vote" .
Donate $30 or more to The Roys Report this month and you'll receive a copy of "Wounded Faith," edited by the Reverend Dr. Neil Damgaard. Make a donation, Click here.
Jesse Sumpter is editor of Fight-Laugh-Feast and CrossPolitic, two businesses tied to Wilson's growing Christian theonomist empire, which has attracted many Reform and Baptist believers and has been featured on NBC"Meet the press." sump tweeted"Brothers, a friendly election reminder: make sure your wife votes just like you do."
Josh Bishop, a web content manager who is pursuing a master's degree at Wilson's New Saint Andrews Collegealso tweeted"Each election day, before we go to the polls, I go over our sample ballot with my wife. This is who we should vote for, this is how we should vote in the proposals, and those are the ones I don't care how you vote on… She trusts me to make the right choices, and we work together to make it happen.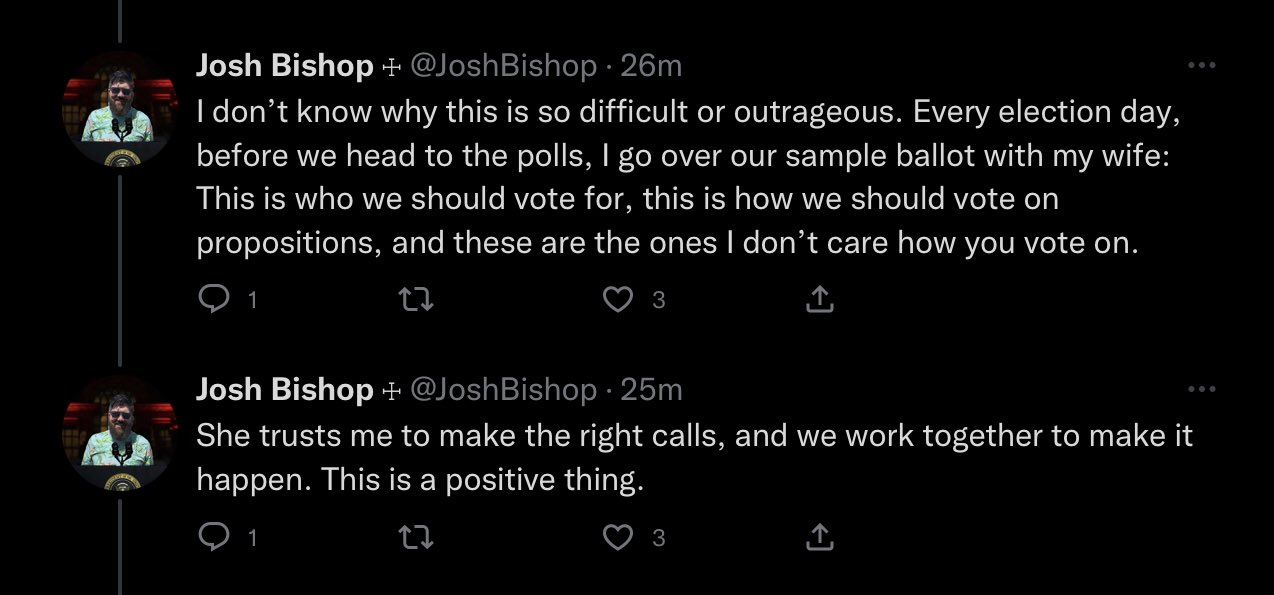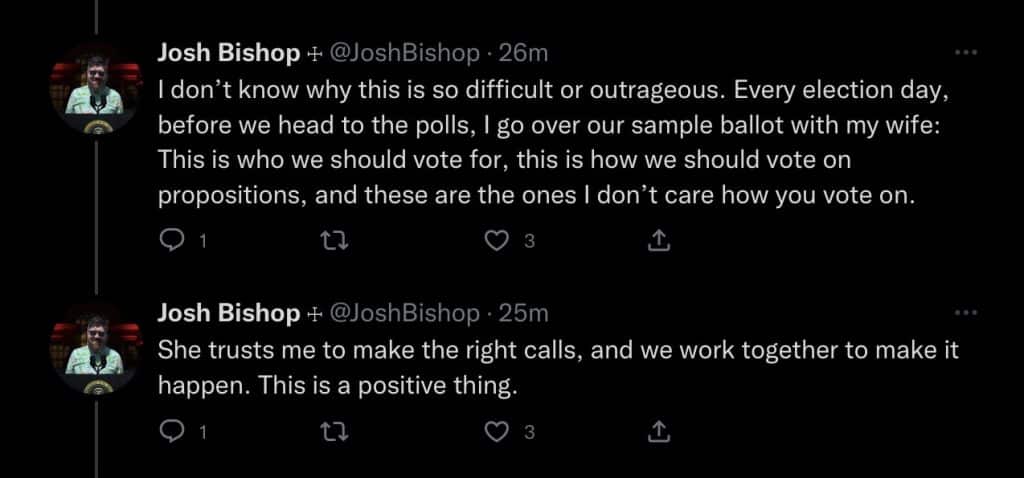 Bishop then deleted his tweet, explaining to RTR that "responses and interactions were getting out of control and quite rude (as you can imagine)". But he hasn't changed his mind, which he says isn't "as awful an arrangement" as some people think.
Bishop added that personal factors come into play. "If my wife was more interested and politically engaged than I was, or if she trusted my judgment less than she does, we might very well have a different way of doing things. things," he said.
Stephen Wolfe, author of The case of Christian nationalism, published by Wilson's Canon Press, tweeted that he thinks only heads of households should vote. When asked by Mark Tooley, president of the Institute on Religion and Democracy, if he was affirming "suffrage for all adult men and women," Wolfe replied, "No."
RTR contacted Wilson and Canon Press for comment on women's suffrage, but neither responded.
However, in a blog post, Wilson writes that in the churches, he favors the vote of the heads of families. According to this arrangement, women only have the right to vote if they are the head of their household.
Wilson added: 'Because we live in a time when egalitarianism is driving all the press, who can't see that if a disgruntled wife insists on defining herself as 'outcast' because her husband voted (when she did not), that will she continue to consider herself excluded even if she could vote? The vast majority of votes determining the future of the church will be taken at the session level, which Is exclude women (1 Tim. 2:12).
Some conservative women agree with Wilson's view.
Allie Beth Stuckey, member of the "Sheologians" who blogging like The Conservative Millennial, discussed women's suffrage in "Repeal 19e Amendmenton her show on Blaze TV. In the episode, Joy Temby and Summer White Jaeger, daughter of apologist Jacques White, say they are in favor of one vote per household. However, Temby and Jaeger said they did not want to repeal the 19e Amendment.
Watchdog links patriarchy to misogyny and abuse
The Women's Suffrage Tweets were compiled by the anonymous administrators of Examining Moscow, a group that warns of Wilson's growing influence in Moscow, Idaho and beyond through a Twitter feeda Facebook pageAnd one Instagram account.
Comprehensive Moscow Review chronology shows how Wilson's influence grew in part through his many ministries based in Moscow, Idaho:
The group, which claims to include former insiders, argues that recent publications on women's suffrage are consistent with Wilson's sometimes X-rated theology of male leadership and female submission.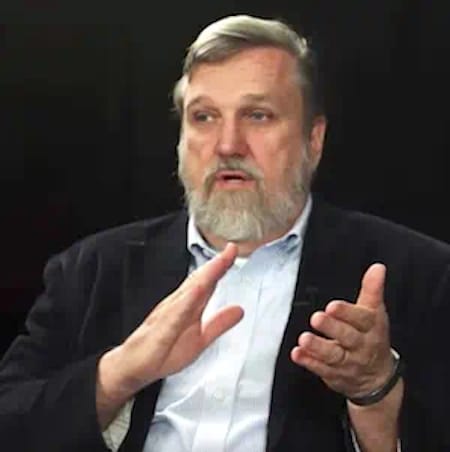 In sex between husband and wife, the man must "conquer" and the woman must "surrender", Wilson wrote. "No matter what we try, the sexual act cannot be turned into an egalitarian pleasure."
Wives cannot say "no". "A husband never encroaches on his own garden," Wilson's wife, Nancy, wrote in her own book. It is perhaps unsurprising that complaints of marital rape are common in Wilson's Moscow.
Wilson describes himself as a women's specialist and their most important attributes: "I am well placed to assert that there is a marked difference between Christian women and women in the general population. Christian women are much prettier.
"The patriarchy is deeply rooted," said the administrator of the Moscow Examination, who wished to remain anonymous. The Moscow review links Wilson's attitudes toward women to a series of convictions for sexual abuse by male members of the community. In some cases, Wilson argued for leniency in sentencing offenders.
The newest Wilson follower convicted of a sex crime is a former Christ Church Deacon Alex Lloyd, who was indicted for having pornography featuring children under 12 on his iPhone. Lloyd pleaded guilty in August, and is due for sentencing on December 19.
At the time, Wilson said RTR that "we consider this whole tragic episode as one more victim in the inadmissible pornification of our culture".
Vice published the most comprehensive report on sexual abuse in the Muscovite community of Wilson in his article: "Inside the Church that Preaches, Women Must be Led with a Steady Hand." And a former member of Christ Church describes how she was groomed and abused in a YouTube interview.
In 2019, Wilson created six episodes of a talk show for Amazon Prime. crawling man featured episodes titled "The Sins of Christian Women", "The sin of empathyand "The Lie of Servant Leadership."
Wilson's satirical novel, Roll, Sally, roll, is about a Christian student who is arrested for destroying a neighbor's sex robot. Some have critiqued the book for being too sexually explicit.
Wilson's Growing Influence
Wilson's influence on evangelicals grew even further through his partnerships with other ministries, including:
Tom Ascol and the founding ministries
Josh Buice from G3 Conferences
Jeff Durbin of Apology
Summer Jaeger and the Sheologians
James White of the Alpha and Omega Ministries
John Piper, Bethlehem Baptist Church and Bethlehem Baptist Seminary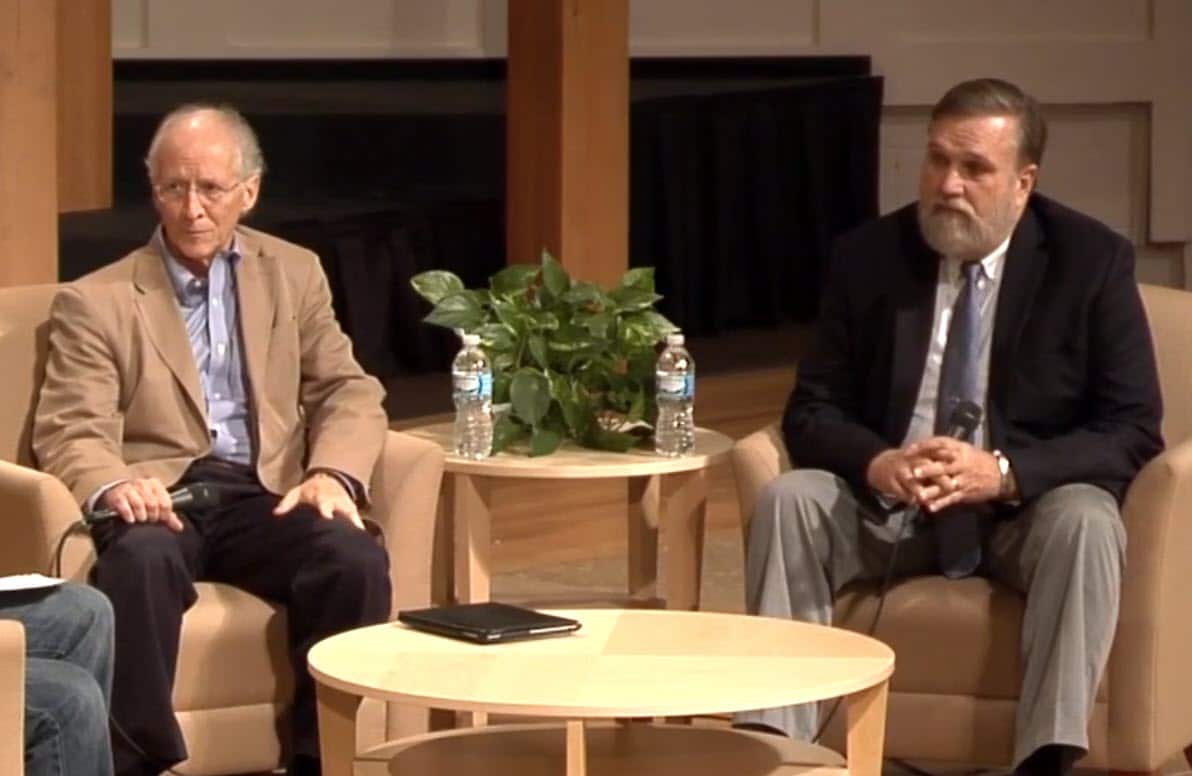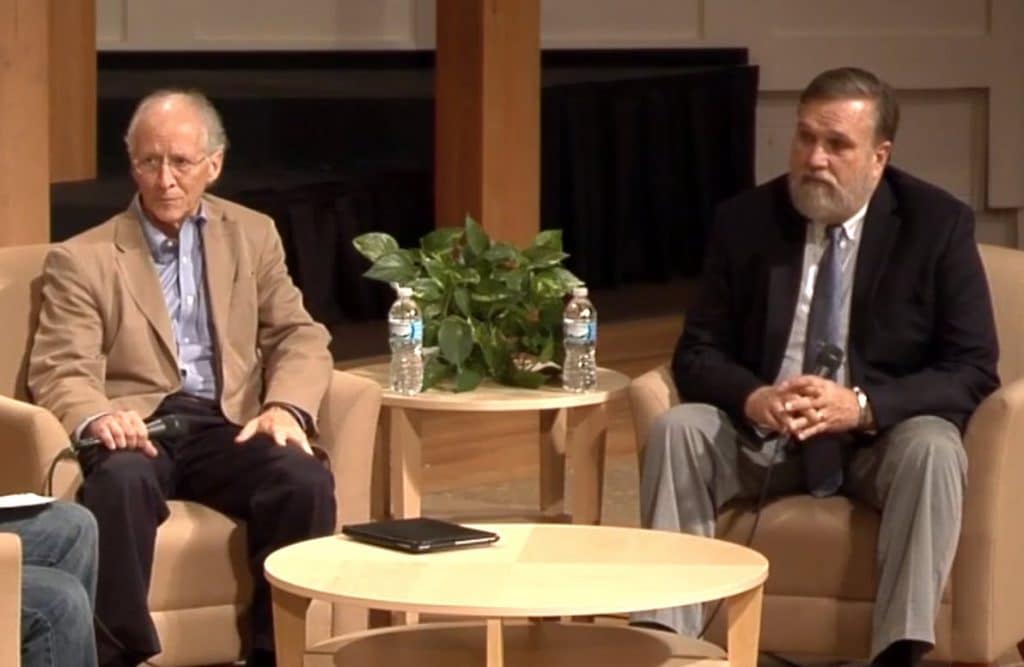 Examining Moscow started 15 years ago as Examining Theonomy, which means the law of God. The theonomic movement calls for society to be governed by divine precepts – and largely from the Old Testament – ​​and straddles Christian reconstructionism and Christian nationalism.
"We are conservative Christians who are committed to protecting the church and to marking men who are dangerous wolves," a site administrator said in a phone call. "We recognized that Doug Wilson had, at some point, become a leading figure in the theonomy movement, which he was rebooting and renaming."
The group is not related to The truth about Moscowanother group that monitors Wilson's activities.
Wilson says he wants to "make Moscow a Christian city" and sees his efforts as a model or "microcosm" for Christian rule across America.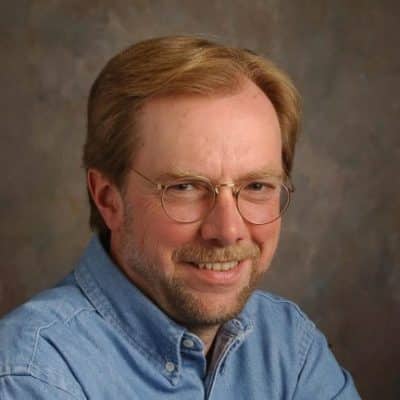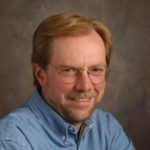 Steve Rabey is a seasoned author and journalist who has published over 50 books and 2,000 articles on religion, spirituality and culture. He was an instructor at Fuller and Denver seminaries and at the US Air Force Academy.