Majorca, a destination for holidays… and mission, Evangelical focus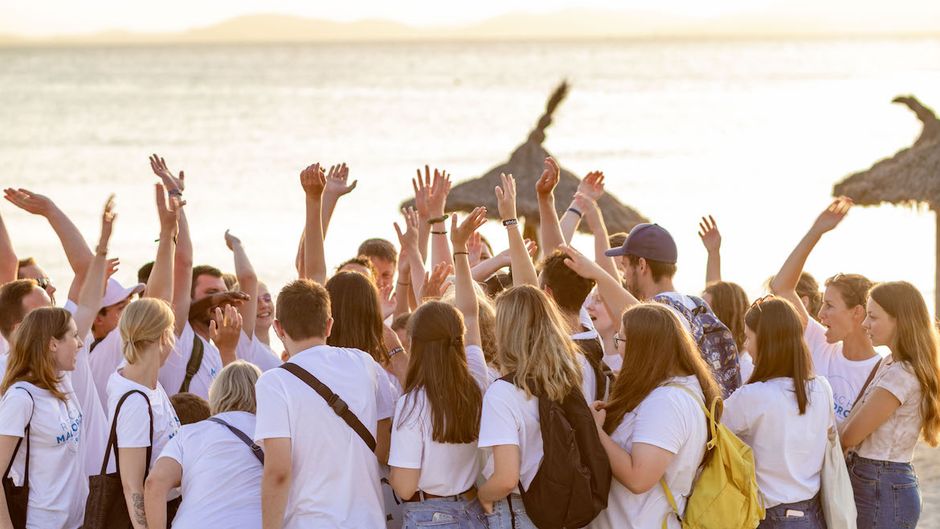 In 2011, a dozen Germans spent a few weeks on the beaches of Majorca. This is not surprising, because it is one of the favorite destinations of hundreds of thousands of Germans who go there mainly in search of sun, beach and leisure.
But those people were there for another reason: to talk about Jesus with people who, in a more relaxed atmosphere, seemed more willing to listen to a very different message from the nightlife offerings that abound in the most touristic area of ​​the city.
"At first we just walking around talking to people, giving them materials, asking them if they wanted to pray", says Gernot Elsner, the director of Reach Mallorca.
The movement has grown and this week this group has the support of more than 160 Christians from Germany and Switzerland who participate in the transmission of the Gospel message, mainly among German-speaking tourists.
Praying, singing and sharing about Jesus on the beach: this is how they carry out the mission at Reach Mallorca. / Reach Mallorca.
Over the past five years, the organization got permission from the authorities to hold small meetings on the beach.
"We do something with music, theater, we share testimonies, all in a very positive atmosphere," explains Elsner. in conversation with the Spanish news site digital protestant."Sometimes hundreds of people come, some with real curiosity, and many of them even rehearse the evenings we are there".
Reach Mallorca organizes these meetings on a beach very close to a discotheque very popular with the Germans, the Mega park.
"It's like a sort of 'cathedral' of leisure tourism, music and alcohol," says Jordi Odriozola, one of the leaders of the group of young people from the Center Cristià de Mallorca (Christian Center of Mallorca), one of the largest evangelical churches in Palma, which collaborates with the group.
The beach worship services are held twice a night. They started on Sunday July 31 and will continue until Monday August 8.
Elsner says that "maybe 90% of the inhabitants of this place are German". The team also has people who speak English, Spanish and other languages, as sharing opportunities can arise with people from different backgrounds.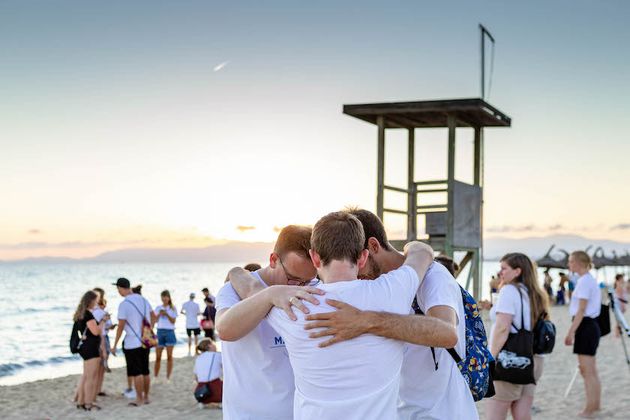 The beach is where the days end. / Reach Mallorca.
After several years of working at this venue – with a covid-forced two-year break – the organizers are very excited about what this week will bring.
"For us every year is a big surprise, and it's really by the grace of God. When we are on the beach, there are some who do not want to listen, others who say that it is not a place for the church, but many others open their hearts and share their life", underlines Elsner about their experiences.
Also there are some who, although they are not Christians, even organize their holidays to be at these meetings. There are many who make a decision for Christ.
Elsner said digital protestantthat they"have thousands of Bibles that are distributed during these ten days. We have produced a booklet entitled Miracle of Mallorcawhere we talk about the island and also, in an evangelical way, show that God wants us to enjoy, what is the problem with sin, the gift of the cross and salvation".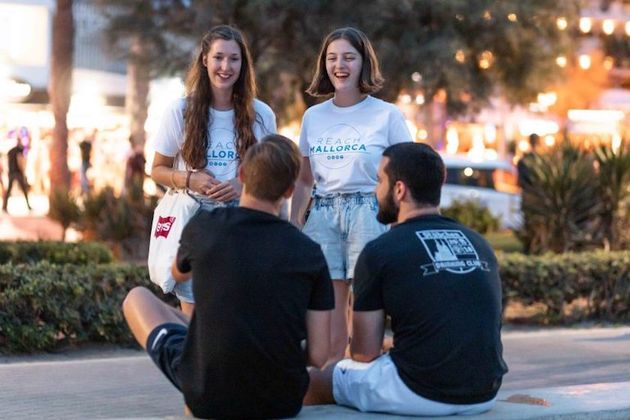 A missionary school will be launched next year in Majorca. / Reach Mallorca.
Every year local Christians who share the vision and mission joined spontaneously. But this year they are also organizing something very special for Saturday August 6th.
"We're going spend a day with young people, we are expecting the arrival of about 200 young people from the churches of Mallorca to a day called 'From Majorca to the nations'", explains Elsner.
The meeting will take place at the premises of the Center Cristià de Mallorca, from the morning. "It will be a time to get to know each other, encourage each other and also to receive training", emphasizes Odriozola.
"The linguistic distance is great, but it's always positive to meet brothers and sisters who want to share the message," he adds.
According to Odriozola, "the need to share the gospel will be emphasized, and we want to know how this group is doing it so we can encourage each other."
The the meeting will end with a day of evangelism on the beach. "We hope to have services also in Spanish that day, taking advantage of the fact that there will be many Spaniards with us," Elsner points out.
The event is open to the whole evangelical community, from 18 years old.
Also, during this week a group of Christian bikers will also visit different parts of the island sharing the gospel message.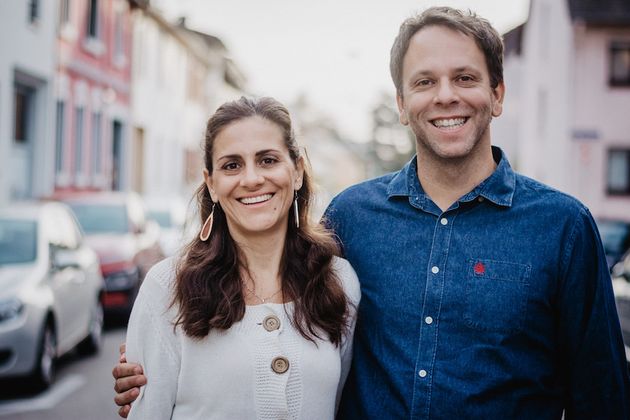 Gernot and Sabine Elsner, directors of Reach Mallorca./ Reach Mallorca.
Reach Mallorca not only plans to continue to come every summer, but also to increase its presence on the island with a school that offer a five-month training course on missions, discipleship and evangelismwho will be launched from Easter 2023.
Elsner believes that Majorca, with its wide variety of nationalities and the continuous mobility of people, is a strategic location for the mission.
The school is supported by three entities: Gospel Tribe, JMG Bielefeld and The Four Switzerland.
"2019 was the last time we had beach services and the conflict with nightclubs was big. So we need the favor of God, the police and the authorities, and that this fight does not take place. May the power of God be present and many people hear of Christ and give their lives to him," Elsner concludes.
Posted in: Gospel focus – cities
– Majorca, a holiday destination… and a mission