Our best interviews of 2021, Evangelical Focus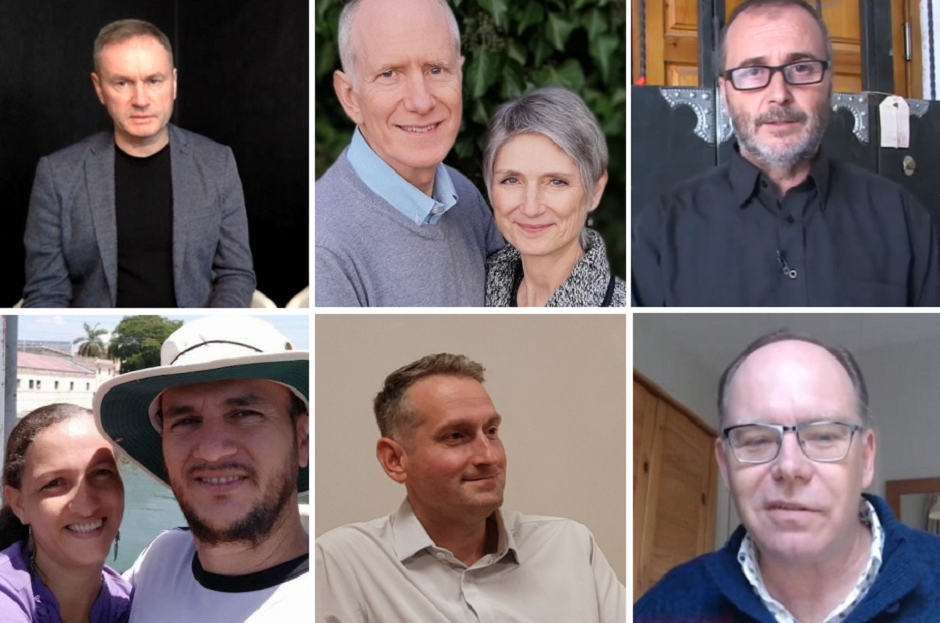 Throughout 2021, we have continued to seek out often unknown voices who have something relevant to say about faith and society. In case you missed them, here are ten of our best interviews at Gospel orientation This year.
-Heino Falckethe German leader of the scientific team that took the first "photo" of a black hole: "It is a great grace that we are allowed to see the universe"
– Salah Chalahhead of the Protestant Church of Algeria and pastor of the largest church in Algeria, closed by the authorities: "We gather in homes or outdoors…just like the early church"
– Janet Winston Younga survivor of the 2016 Brussels terror attack who wrote a book about how the Bible supported her in her recovery: "Even in the midst of the greatest nightmare, God gives a path to follow"
– Vyacheslav Goncharenkothe pastor of an evangelical church in Minsk (Belarus) whose church has come under pressure from the authorities: "The state represses anything it identifies as an enemy"
-James Akinyeleleader of the Nigeria Evangelical Fellowship, whose goal is to find answers to the persecution of Christians in the north of the country: "The number of believers who think of an armed response to violence has increased"
– Yeremi Blancoa pastor with a young family arrested without charge for 15 days after joining peaceful protests against the Cuban regime: "I will continue to serve God in Cuba as long as I can"
– Vitaly Vlasenkoa Baptist leader in Russia working to establish international relations: "Russians only talk about socio-political issues in their kitchens"
-Samuel Escobarthe influential Peruvian missiologist looks back on the life of another Latin American thinker of the Lausanne Movement, his friend René Padilla: "René Padilla helped many to form a Christian vision of history"
-Sam Allberrya Christian apologist who has a lot to say about sexuality, identity and the church:Christians must keep their biblical convictions and continue to show grace"
-Jim Memorymissiologist who analyzed the state of Europe from both a social and ecclesial point of view: "New bridges between the diaspora and indigenous churches are needed for mission in Europe"
Prime. Ethnomusicologist Carla Suárez reflects on a personal interview with Desmond Tutu in 2014.
You can also see which were the most read Evangelical Focus stories of 2021.
If you appreciate the work of Evangelical Focus, why not support us (from 1 euro/month)? See below "Since you are here…"