Saddleback Megachurch Pastor Rick Warren Retires, Announces Successor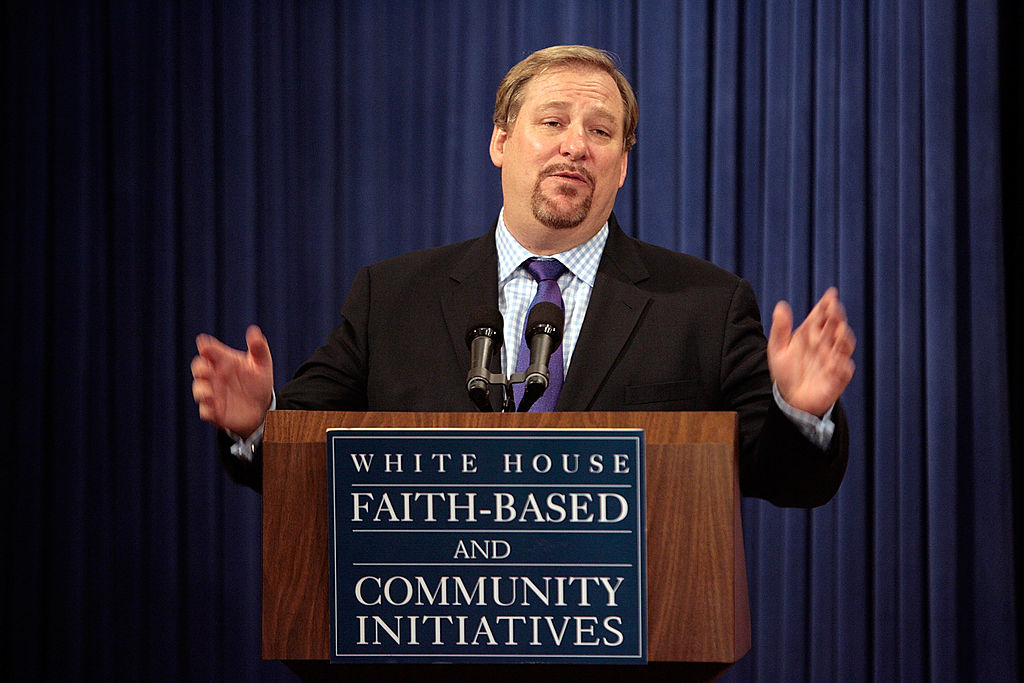 Pastor Rick Warren announced June 2 that Pastor Andy Wood would take over leadership of Saddleback Church, a congregation in Lake Forest, Calif., with more than 30,000 weekly attendees.
Warren, 68, who founded the Evangelical Baptist Church with his wife Kay in 1980, announced plans to retire and seek a successor last year.
Wood, 40, who led Echo.Church in San Jose with his wife Stacie for 14 years, was selected from more than 100 "potential pastoral candidates, driven by purpose, interviews and countless prayers," said Warren in a video message in June. 2.
"Kay and I believe in this couple so much," Warren said. "We love them so much and are confident that God has groomed and chosen them to take over and run the next leg of the Saddleback Marathon. We truly, deeply, confidently and wholeheartedly support this couple to take our church to the next level of growth and impact.
Kay and I are thrilled to share this @andywood
and @stacie_wood of https://t.co/G9jRA2VKLi, San Jose has been tapped to lead Saddleback! Andy will be installed as our pastor in September. https://t.co/7887TJTAGf pic.twitter.com/4W8qx1lhzf

—Rick Warren (@RickWarren) June 2, 2022
Warren delivers a ministry with global and local impact that has touched thousands of lives.
During his 43 years of ministry, Warren has built the church to over 40,000 total global members across 20 campuses – including campuses in Argentina, Germany, the Philippines and Hong Kong and 16 in Southern California. – and spearheaded church involvement in addressing issues such as HIV/AIDS, mental health and suicide.
Named one of Time Magazine's "100 Most Influential People in the World" in 2005, Warren has published two bestselling books, including "Purpose Driven Church," a leadership guide used to train more than a million pastors in the world.
Warren hosted a 2008 presidential candidates' forum with then-candidates John McCain and Barack Obama at Saddleback Church and delivered the invocation during Obama's inauguration in January 2009 at the request of the President.
Locally, the Warrens were recently presented with the first annual Sandra Hutchens Interfaith Community Service Award by Orange County Sheriff Don Barnes, who commended the Warrens for their community work, particularly with Saddleback's Celebrate Recovery, a program of confessional intervention in 12 steps.
As he looked for someone to continue his ministry, Warren said he was looking for "a proven leader" who could not only lead a high-impact church such as Saddleback, but also take the church to the next level.
"I don't want Saddleback to be a one-generation church like most churches end up being," Warren said. "I believe our best days will always, always be in the future if we have the right leadership."
Even as he searched, Warren said he didn't care about finding the successor.
"I never spent a moment wondering who would be the next pastor after me," Warren said. "I knew God had already chosen who would replace me as the next pastor long before he chose me to start Saddleback almost 43 years ago."
Wood said that long before he met Warren, he was inspired to plant a church when he read "Purpose Driven Church."
"When I read the book, I was struck by the love that Pastor Rick and Kay have for [their congregation] …and on top of that there's this passion to bring the love of Jesus to the ends of the earth," Wood said in the video.
Wood said these two elements were the "heartbeat" and foundation that inspired him to found Echo.Church in 2008.
Fourteen years later, Echo.Church has grown to a congregation of approximately 3,000 people with three campuses in the San Francisco Bay Area.
Wood said he expected to stay with Echo.Church indefinitely, but began to feel called to Saddleback when Warren struck up a conversation about taking over the church in March.
"We did not come [to visit Saddleback] with the intention of God calling us into this role, but it became clear that God was calling us to go in this direction," Wood said.
Wood, along with his wife and three children, will move to Orange County and take over from Warren in early September.
When he announced his intention to retire last year, Warren said he would return to a less visible position as founding pastor, but would continue to be part of Saddleback.
A spokesperson for Saddleback Church did not respond to a request for comment by the press deadline.