Scout wins Herald Of Christ award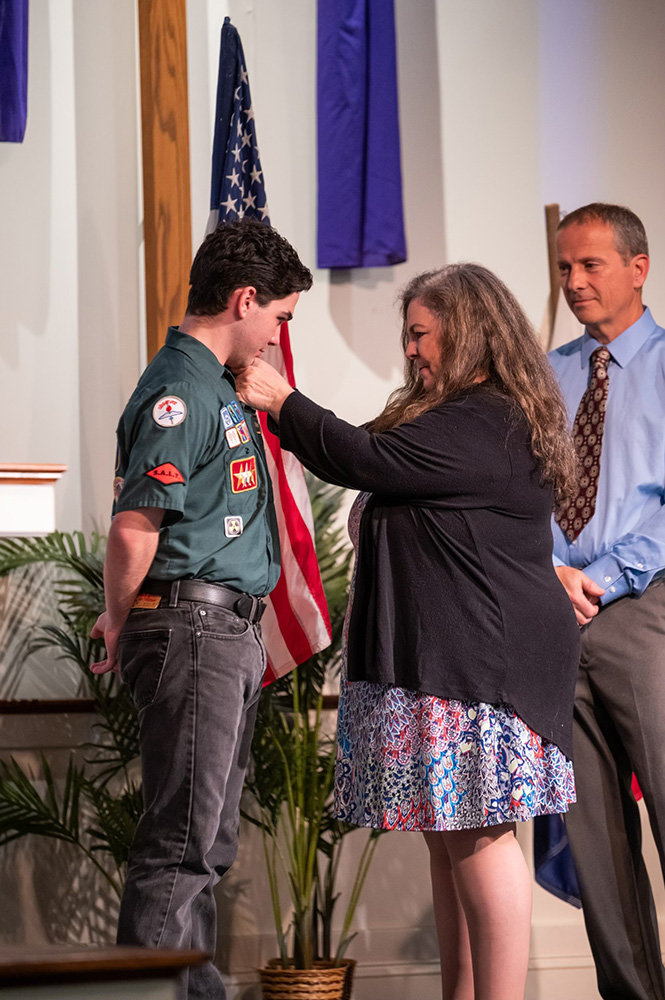 Seth Ratajczak, 17, received his Herald of Christ award in April. The award is equivalent to the Eagle Scout in the Boy Scouts.
A resident of Glen Burnie, Seth is a Junior Leader of a Christian Service Brigade (CSB) at Severna Park Evangelical Presbyterian Church. CSB seeks to raise the future generation of godly men to serve Christ.
"We are similar to Boy Scouts in the way we go on camping trips, we have uniforms and patches, and we learn valuable skills and life lessons as we progress through the program," Seth said. "Tree Climbers is the younger age division, Stockade is for middle schoolers and Battalion is for high schoolers."
The battalion has a success program that is done alongside an assigned mentor. Seth has just completed his 10 month Herald of Christ internship, which required memorization of the Bible, in-depth study of several books of the Bible, essays on important topics as described in the Bible, study of Bible doctrine , a review of the CSB's seven points of value, a 1,500-word essay on his personal faith journey, a ministry project, and a three-month service project.
For his ministry project, he traveled to Guatemala last summer, and for his service project, he distributed food to the homeless through an organization called BeMoreCaring.
When he received his Herald of Christ award in April, he became the second person in his brigade's 33-year history to receive the honor.
"It's been a very beneficial process for me and I'm very grateful for that," Seth said.