Southern Baptist support for Ukraine continues; A seminary forced to meet in a bomb shelter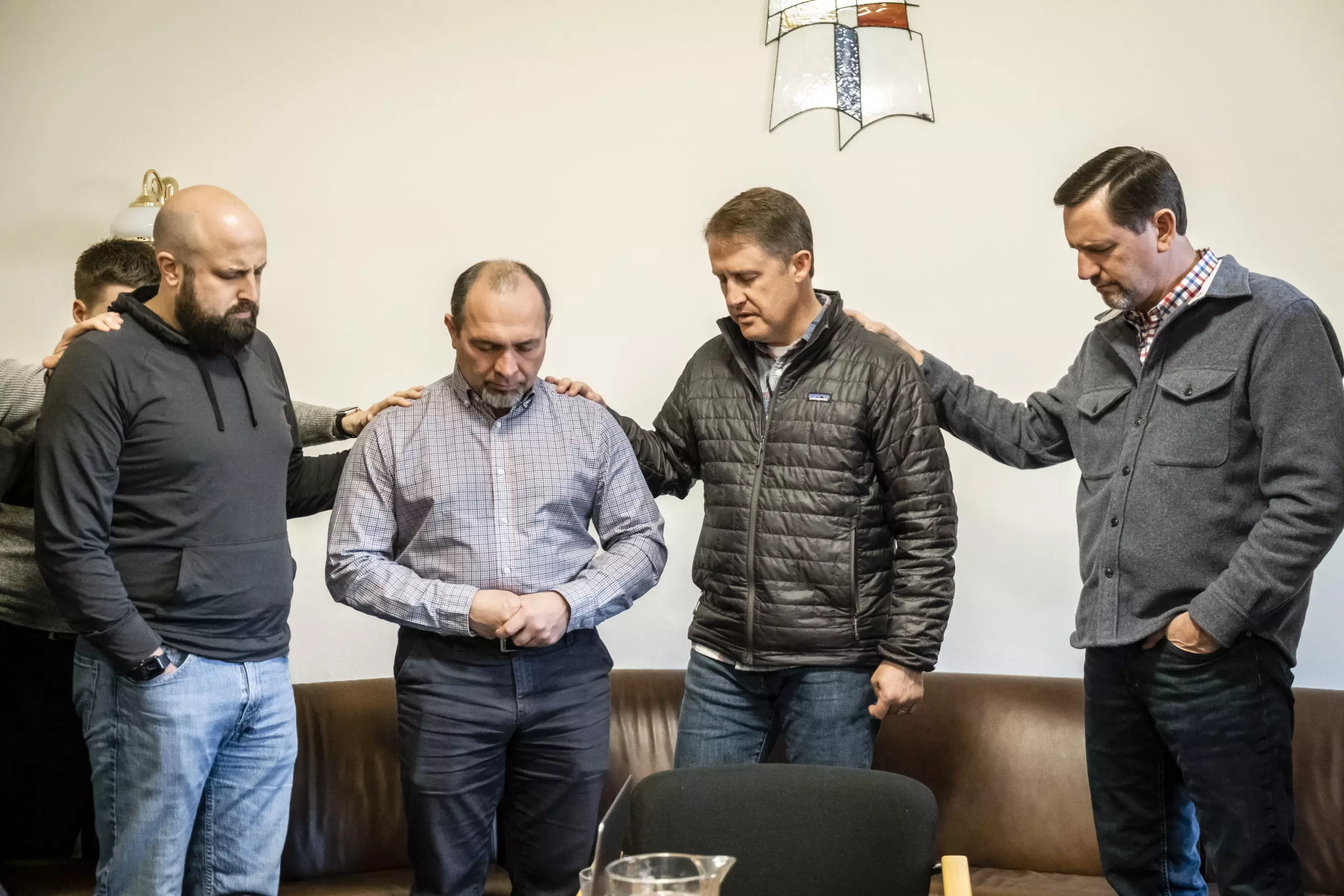 LVIV, Ukraine (BP) — Rising Russian attacks across Ukraine have forced the Ukrainian Baptist Theological Seminary (UBTS) to hold classes in basement bomb shelters, the president of UBTS Yaroslav Pyzh in a new video.
"Several days of our session, our students went to bomb shelters," Pyzh said in the video. "We are lucky to have a basement, and we are lucky that our building allows us to have sessions even when we have a raid siren. Russia escalates the conflict and bombs Ukraine everywhere . »
UBTS, with a pre-war enrollment of around 1,300 students at all levels, enrolled 450 new incoming students in the fall sessions, Pyzh said, thanking supporters whose generosity enabled the UBTS to continue serving the battered nation.
Southern Baptist giving through the Cooperative Program, which supports the infrastructure of the International Mission Board and Send Relief, continues to allow direct giving to reach where it is needed most.
Donations through Send Relief, the Southern Baptist Compassionate Ministry, and monthly donations from many Southern Baptist churches continue to help UBTS, enabling the school to waive tuition during the war, participate in humanitarian aid and support reconstruction efforts.
Southern Baptists also continue to support those who have fled war, including refugees in Eastern Europe and elsewhere, including the United States.
Send Relief Vice President of International Ministry Jason Cox commended Southern Baptists for their continued support, sharing updated figures that encompass approximately 40% of Southern Baptist work done to date helping refugees fleeing war , the North American Mission Board told the Baptist Press Oct. 17. .
"Thanks to our IMB (International Mission Board) missionaries and these Baptist partners, Send Relief has, so far, been able to facilitate 72 relief projects in 19 countries," Cox said. "We have received reports from 27 completed projects, with others still ongoing, that already 600,000 people have been reached."
More than 1,100 people professed their faith in Christ through work, Cox said.
"Southern Baptists have made this possible through an incredible outpouring of generosity," Cox said. "To date, over $12 million has been donated for the Ukraine crisis through Send Relief and IMB. This is in addition to the continued support of Southern Baptists through the Cooperative Program, without which we would not have Send Relief and IMB staff on the ground in the first place to respond to crises like these. .
Send Relief President Bryant Wright also commended Southern Baptists for their continued support.
"The response of Baptists on both sides of the world to the Ukraine crisis has been inspiring," Wright told Baptist Press. "From the beginning of the war until now, Baptist churches, conventions and seminaries in Ukraine and surrounding countries have been the first to welcome and care for displaced Ukrainians in the name of Jesus.
"Through our cooperative efforts, from Southern Baptists in the United States, through Send Relief and the IMB to Baptist partners in Eastern Europe, God is moving in mighty ways."
Russia has reinvigorated its assault on Ukraine after explosions on October 8 severely damaged a Russian-built bridge to the Crimean Peninsula, which facilitated Russian attacks on southern Ukraine.
The war that Russia started in February has left more than 6,306 dead and injured at least 9,602 civilians in Ukraine, the Office of the United Nations High Commissioner for Human Rights (OHCHR) reported in its October 17 statement. . update on civilian casualties. At least 400 children were killed and at least 723 children injured, OHCHR said.
Pyzh describes the work of UBTS as essential during the war which displaced at least 400 Baptist churches.
"Amidst the challenges of this war, the importance of the work of UBTS is enormous," Pyzh said in the video update. "Because one of the most critical results of this war is what I call a leadership vacuum. We've lost a lot of churches; we've lost a lot of leaders. And I know going forward, we will lose even more.So our work to equip and develop leaders (becomes) much more critical.
Pyzh shared the story of a new student from Chernihiv in northern Ukraine who had never pastored a church before but was called to the forefront of ministry during the war.
"We have a lot of people, a lot of opportunities, a big building, and I have no idea what to do," Pyzh said quoting the student who also said: "It's the reason why I am at UBTS".
About 2,300 Evangelical Baptist churches were active in Ukraine before the war, according to the All-Ukrainian Union of Evangelical Baptist Churches.
"In the future, if you rebuild all buildings, buildings without rulers mean nothing," Pyzh said. "So thank you for helping us invest in leaders. Thank you for supporting us and please be with us during this difficult time.